Artist Profile, Jim Stack: From Napkin Sketches to Charcoal Portraits
If you had asked Clare resident Jim Stack years ago how he might fill his time during retirement, drawing most certainly would not have topped his list.
He recalls a time in grade school, when he had to sketch a tree and adorn it with papier-mâché blossoms. He remembers being chided for his inability to draw the tree properly, and he believed the experience sealed his fate: Drawing didn't seem to have a place in his future.
"I hated that project," he says. "I thought it was the silliest thing. But through my life, that was in my mind, that I couldn't even draw a tree."
When Jim retired in 2000 after a lengthy career in fundraising and public relations for hospitals, however, he found himself at a loss for what his next chapter had in store. As he contemplated what his retirement might entail, he couldn't help but consider art.
"I'm fascinated by the human face," he says. "I used to sit in restaurants and sketch out faces on napkins because it was so interesting to me – different expressions and different looks."
With an entirely new life ahead of him and no background in art, Jim took a leap. He decided it was time to learn something about what he had always believed he couldn't do. He began taking art lessons, moving from landscapes and still life to figure and portrait drawing using charcoal and pastels. The latter captured his attention most, and he stuck with it.
While working on a portrait one day, Jim's art teacher commented that his drawing style seemed very sculpture-esque and encouraged him to bring materials to class to mold a head. Jim obliged and found that he loved this art form as well, so he started doing some sculpting work with terra cotta clay.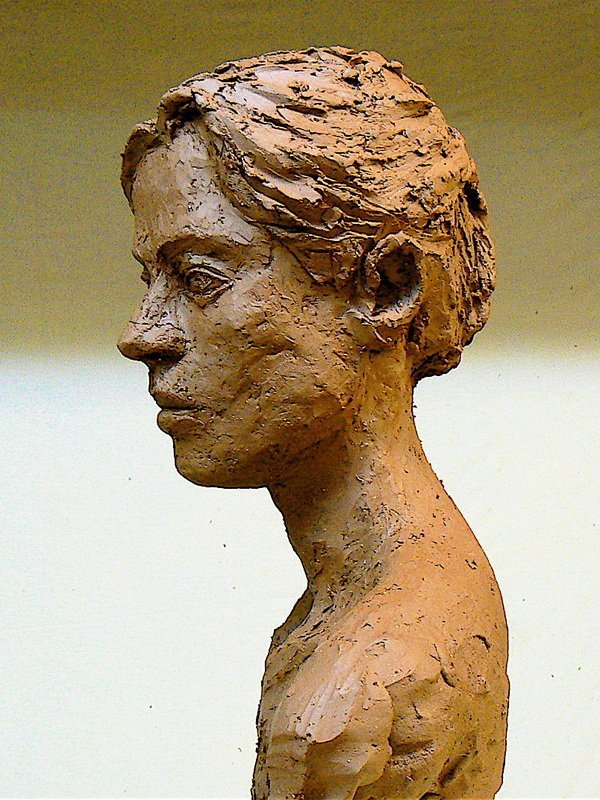 "It amazes me that I've been able to do the things I've been able to do with absolutely no background," he says.
Over the years, Jim has gone from pure charcoal drawings to pastels and in the past few months, back to charcoal. Initially, he was afraid of color, but he eventually graduated into pastels. With a color blindness of browns and greens, though, it was always frustrating trying to get his drawings the way he wanted them. For that reason, he was compelled to return to charcoal.
"I was spending all my time trying to figure out the colors, and I wasn't doing the drawing the way I wanted to do it," he says. "My charcoal style is different now, too. It's a lot lighter than it was before. It's a constant learning process, and that's what keeps your mind going."
Jim maintains one strict rule in the portraits he creates: He never depicts people he knows. Rather, he sticks to models, drawing exactly what he sees, free from expectations.
"It doesn't come out the way they want," he says. "They have a certain idea of what they look like, and that may not be what I draw."
Though his subjects are never people that he, his family or friends know personally, he's been surprised by the emotions and stories his drawings evoke. His favorite portrait prompted fellow Clare resident Sally Kinnamon to create a backstory about the woman in the drawing. What resulted was a poem about an immigrant named Agnes.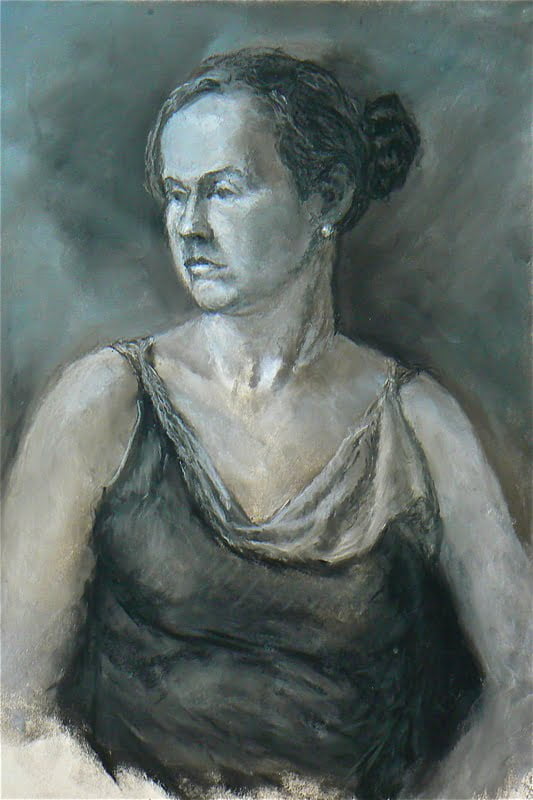 "She saw things in that drawing that I had never thought of," Jim says. "It's hard to believe I was able to create something that would produce that kind of poem."
There's a certain element of surprise that goes along with embarking on a new drawing, too. There's always something that stands out about the model, Jim says, that makes him wonder whether he'll actually be able to get it down on paper.
"Each time you do it, you're looking at a blank piece of paper, and you're looking at a person," he says. "What you see isn't necessarily what you've seen in the last person you drew. We've even had the same model recurring a number of times, and I always seem to see something new in the way the person looks, or the way I'd like to make him or her look."
In one instance, he drew an average man with a beard and red shawl as a Cardinal or some other religious entity. When he drew the man's wife, he thought she looked like an old-time Italian movie star and he focused on that. Other times that Jim drew the woman, he didn't take quite the same approach.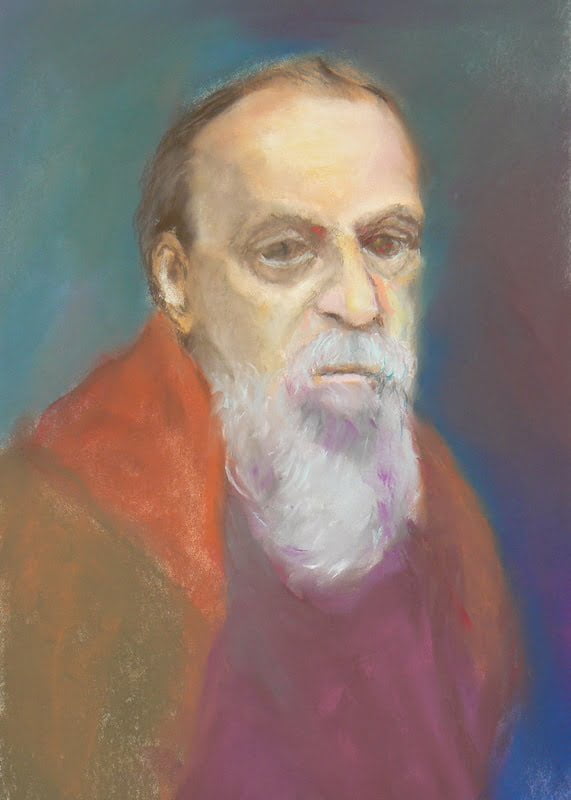 One might say Jim's creativity in his artwork stems from these interpretations. But his one wish in his drawing is that he had the ability to be freer or more abstract.
"I always have to have something to base my drawings on," he says. "I admire people who can take things to the next level."
In all that he does, Jim doesn't seek fame or glory. He doesn't need to put his work on display for gratification. He stores his drawings under his bed and destroys all of his sculptures.
"I don't call myself an artist even now," he says. "I simply like to draw, and I do it for my own pleasure and as a challenge."