To Move or Not to Move? Benefits of Senior Living
When you are considering a move to a senior living community for yourself or a loved one, there are different dynamics that will affect your choice.
Is your current environment conducive to aging, or would you prefer a purpose-built facility that will help you age well? Are you or your loved one able to prepare nutritious meals, or has that become a struggle? Have you maintained purpose and social connections in your retirement, or are isolation and loneliness taking hold?
Of course, choosing a senior living community and living at home have their individual benefits, but the impact a move will have on your life as you age is profound, especially at a place like The Clare. Consider these four factors as you ponder the question: To move or not to move?
Physical Environment: With stairs, large rooms and more, your home wasn't necessarily constructed with your aging in mind. As such, staying at home would require significant remodeling to accommodate and your independence. However, senior living communities like The Clare have been built with a focus on your needs, with safe residential spaces, necessary services and useful amenities all under one roof. Plus, you won't have to worry about yard work, pesky maintenance jobs and upkeep around your house with a move to senior living.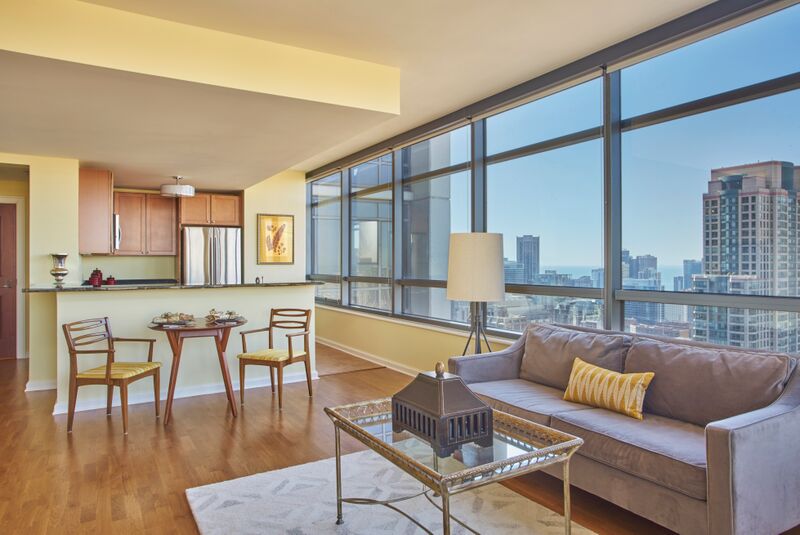 Nutritious Dining: Given that a poor diet may result in higher incidences of falling and a weakened immune system, eating well becomes even more critically important as you age. Living at home, buying groceries and cooking for yourself may become a challenge. This then requires you to rely on meal or grocery delivery services, or the help of family and friends. A senior living community such as The Clare, on the other hand, boasts many dining venues. Each of these provides with you chef-prepared meals and clean-up staff, and you also have access to a registered dietician. That means all you have to worry about is perusing the menu and selecting what you want to eat.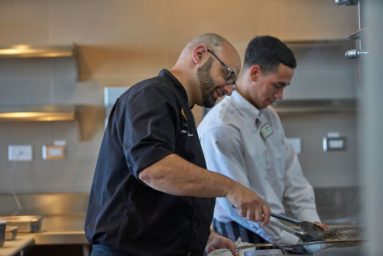 Purposeful Living: Research shows that meaningful activity boosts health and lowers mortality rates among older adults. Such events and activities may involve church services, educational opportunities, volunteering and hobbies. At home, actively participating in these may be a challenge, as you might need to rely on others for transportation. Online and social networking have altered the landscape in terms of accessing purposeful engagement, but taking this route removes the face-to-face, in-person experience. Senior living communities provide such purposeful living activities onsite. If not, then there is transportation available to get you where you need to go. The Clare, for example, has a robust programming calendar for you to schedule your days as you please.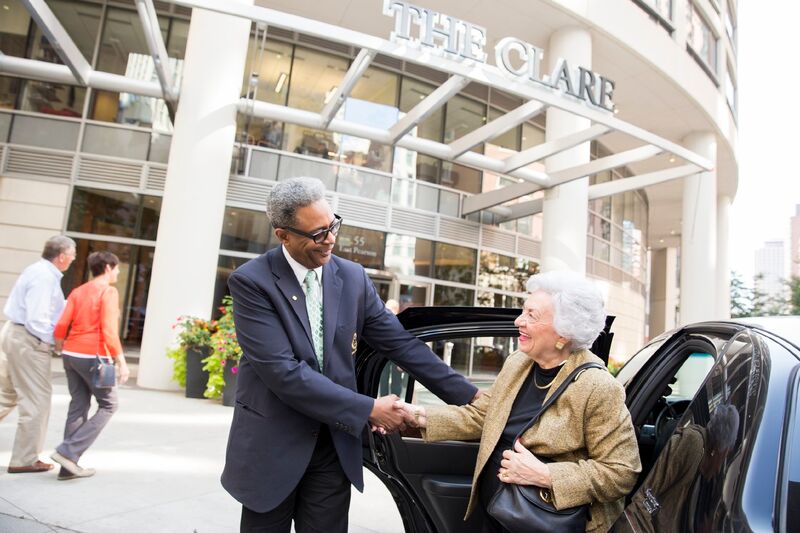 Social Connection: Just because you're getting older doesn't mean that you don't crave and value relationships and social connections. In fact, relationships contribute to your overall health as you age, and isolation is a tremendous health risk. About 11 million people age 65 and older live alone, according to the U.S. Census Bureau, and aging increases your likelihood of living alone. When you opt to stay in your home, then, sustaining your social life requires serious work. Social media and online services like Skype have improved the possibilities of staying in touch. Again, they don't replace true human connections. Meanwhile, moving to a senior living community like The Clare gives you the power of choice. When you want to be alone, you can retreat to your own apartment. But you always know meals and activities offer you the opportunity to connect with friends and neighbors.