Clare Chef Receives National Recognition for Culinary Competitions
In less than a month, Clare Executive Chef Hagop Hagopian will travel to Houston to compete for the coveted title of LCS Chef of the Year.
Chef Hagop is one of five finalists in the first-ever Chef of the Year competition sponsored by Life Care Services, The Clare's management company. All contestants serve as chefs at various LCS-affiliated senior living communities.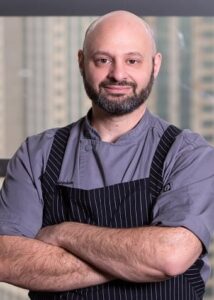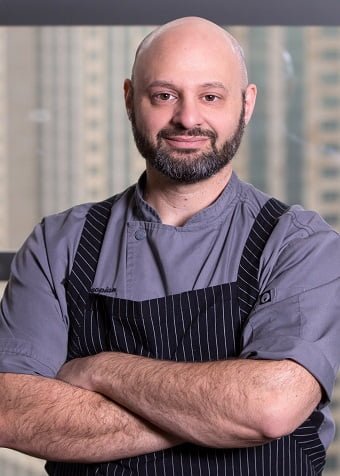 But this is just the latest in a recent string of American Culinary Federation competitions in which Chicago Chef Hagop has participated. For him, the ultimate goal is to reach Certified Master Chef status and eventually travel to Luxemburg for the Culinary World Cup in 2020.
These events prove physically challenging, and Chef Hagop wanted to take advantage of his health to be able to compete.
"I thought there was no better time than now," Chef Hagop says.
He also received tremendous encouragement and support from Francesco Tardio, The Clare's Director of Dining Services.
"Chef is a very talented and highly motivated culinary professional," Francesco says. "I know he has the skills to compete at high levels, and personally, I think he has the skills to compete against the industry's highest standards."
Chef Hagop started in October with a trip to Columbus, Ohio, where he took part in a mystery basket challenge. This entails a basket of random ingredients (Swiss chard, broccoli and sauerkraut, in Chef Hagop's case) and an hour to create a tasty, visually pleasing dish. Here, he won a bronze medal, and he says it's rare for first-time competitors to place.
From there, he moved on to pastry and contemporary cuisine competitions in Detroit, where he earned gold and silver, respectively.
"It's nice when you place silver and bronze – when they say your work is great, but they have some feedback on what you could have done to take it to the next level," he says.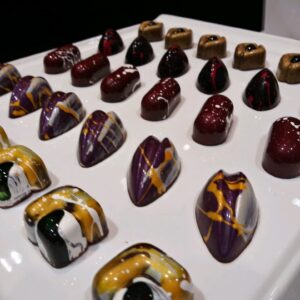 During another pastry competition in Iowa City, for example, Chef Hagop scored the highest among his opponents. However, the judges didn't award anything higher than a bronze medal. During a contemporary cuisine contest, he finished 20 minutes early, and had points deducted as a result. No two judges are the same, he says, but all judges are highly critical.
"To have someone comment on how you work, you learn a lot about yourself," he says. "But you can also bring it here and apply what you learned to your everyday kitchen and cook evaluations."
Now, in Chicago, Chef Hagop has been preparing for the upcoming LCS Chef of the Year contest, as well as another chocolate competition taking place immediately afterward in Orlando. He takes time in The Clare kitchens after dinner service to practice, concocting original dishes and perfecting his pastry setups. He also has been more innovative in menu offerings for the residents.
"We take such pride in our dining program, and Chef Hagop leads that for us," Executive Director Kyle Exline says. "For him to be recognized on a national level reaffirms everything we already knew about him and his talents."
Clare residents, too, are proud of all that Chef Hagop has accomplished thus far. But what it all comes down to for him is continued improvement and education.
"You learn what it is to be a chef or a cook," he says. "You can't just put the tag on your jacket that says you're a chef. In these competitions, you have to earn it."