The Clare "Crewsaders" – Racing for a Cause and Building Community
With a spirit of collegiality and camaraderie, residents and staff of The Clare participated in the 16th Annual Dragon Boat Race for Literacy, hosted by the Chicago Chinatown Chamber of Commerce. The event took place at Ping Tom Memorial Park on Saturday, June 25.
Watch The Clare "Crewsaders"

Thirty dragon boat race teams competed in the event, which was held on the south branch of the Chicago River. The Clare Crewsaders were noticeably in a different age group compared to other teams—and they received boatloads of encouragement from their cheering section of fellow-residents, friends, family, and crowd of on-lookers.
Participation in this year's Dragon Boat Race was an idea conceived by Clare resident Ralph Niebling. "Last year, The Clare Pacemakers,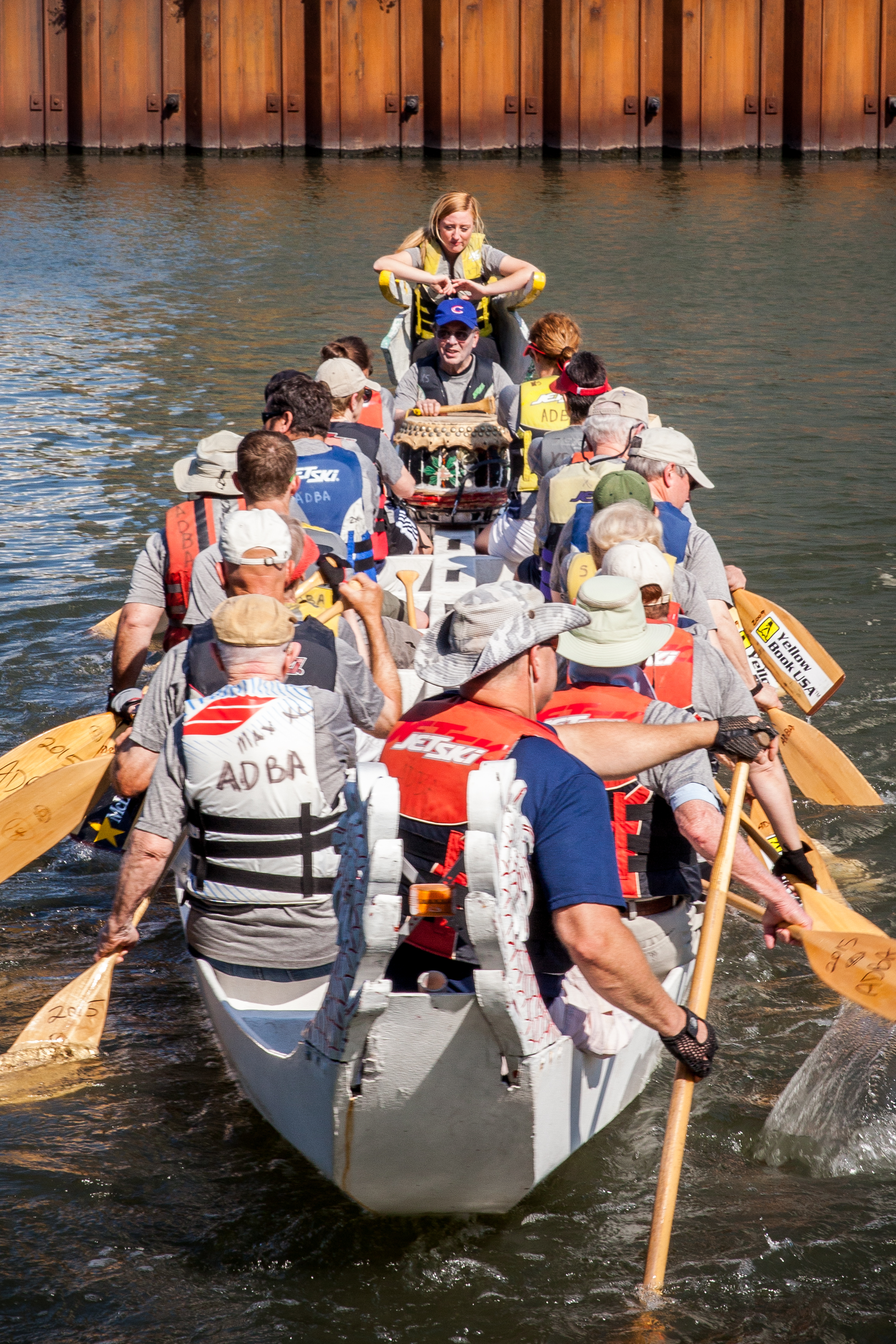 our Saturday walking group, went to Ping Tom Park to see what the races were all about," said Niebling. "When I first mentioned to my walking group friends that I thought we should enter the race the following year, they told me I was crazy. But after walking 5 miles back to The Clare that day, I had them convinced that we could do it."
This year, Niebling turned his vision into reality. "The whole event was such a success. We had both residents and staff rowing and a crew of people who came out to watch us. I am delighted with the outcome."
"Participation in the race started out as a resident-driven idea that grew into a community-wide and community-building event," said Executive Director Kyle Exline. "It was an amazing opportunity for both the staff and residents to forge new relationships and engage with one another on a new level."
Each rowing team was comprised of a total of 20 members, which included 18 paddlers, 1 drummer, and 1 flag catcher. Paddlers rowed to the drum beat and the flag catchers were in charge of grabbing the flags at the finish line. Collaboration and commitment were definitely required. "We participated in two heats," said Bing Cady, resident and team drummer. "We may not have won, but there was a great showing of teamwork and enthusiasm!"
Lori Griffin, the Life Enrichment Director at The Clare, is responsible for delivering an array of programs and special events at The Clare that include lectures, musical performances, outings, film screenings, book clubs, discussion groups, bridge and other card games, themed dinners, and everything in between. "So much goes on both inside and outside of The Clare for the residents here," said Griffin.
"The Dragon Boat Races were definitely a unique addition to our activity lineup. The creation of The Clare Crewsaders is a perfect example that aging doesn't mean you have to stop trying new things and aging certainly doesn't have to be boring!"