Clare Resident Trudy Mack Receives Prestigious Award From Loyola University Chicago
For 72 years, Clare resident Gertrude "Trudy" Mack's world has revolved around social work.
She went from working with adoptions and foster homes at the Children's Home + Aid Society of Illinois to individual and group psychotherapy with adults who have severe mental illnesses. She was instrumental in shaping the mental health unit at the Madden Health Center in Hines, Illinois.
Now, at the age of 97, Trudy has received recognition for her long-standing career in the form of the Loyola University Chicago School of Social Work's Damen Award. On June 9, Trudy, along with 27 family members and her former boss, celebrated the achievement at Loyola's Founders' Dinner.
"I was delighted," Trudy says. "All my life, I wanted to go to Heaven when I die and be a good social worker. So this confirms that I was a good social worker."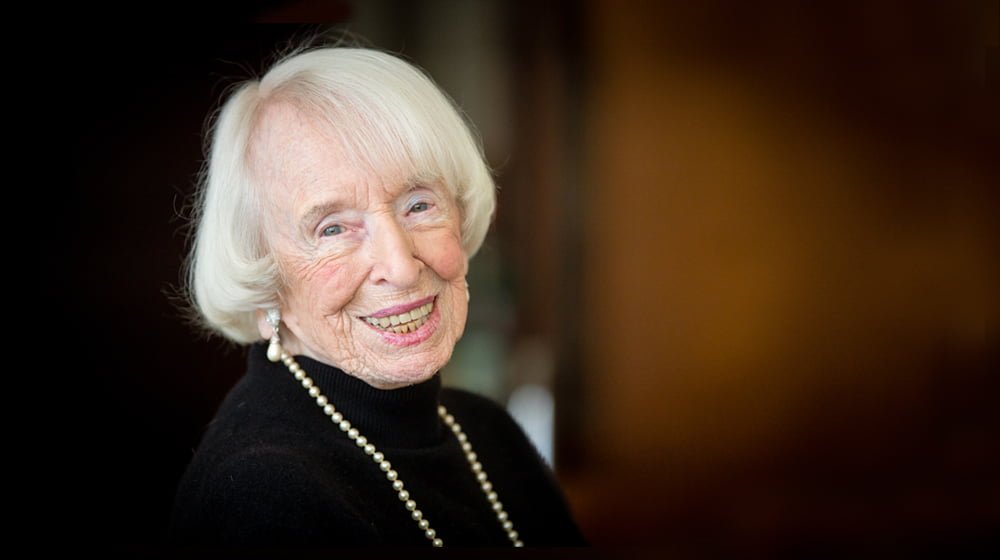 The Damen Award, named for Loyola's primary founder Arnold J. Damen, S.J., is granted annually to an alumnus (a) from each of Loyola's schools and colleges each year. It recognizes the qualities of leadership in industry, leadership in the community and services to others.
This isn't the first time Trudy has been acknowledged for her commitment to social work, either. She was an active member of Loyola's School of Social Work Alumni Board and previously received the school's Siedenburg Award. She also was granted an award from the Illinois Society for Social Workers.
And to think Trudy didn't originally intend to make social work her career.
Before she began studying at the College of St. Catherine (now St. Catherine University in Saint Paul, Minnesota), music was her passion and focus. But a priest urged her to consider social work, and she ended up graduating in 1940 with a Bachelor of Science degree. Her career took off after that, though she earned just $135 per month at her first job.
"In the beginning, I didn't know I would be particularly interested in this, but I found out the field attracted me," she says.
Trudy went on to earn her Master of Social Work degree in 1946 from Loyola, and she continued working even after her move to The Clare in 2009.
In the midst of her working years, she served on a committee that secured licensure for social workers in Illinois. She became certified to practice the Rubenfeld Synergy Method (a holistic touch therapy integrating emotional and mental health with social work theory). She taught a class at Roosevelt University. Trudy even returned to her first love of playing the piano, and she now plays music three times a week for Catholic services held at The Clare.
In everything she did, each step of the way, Trudy says her career proved more gratifying than she imagined possible.
"My theory was that I listened, and I think from there people healed themselves," she says.