Clare Resident Bob Spieler Takes His Honor Flight
Sixty-five years after deployment, Clare resident Bob Spieler received the recognition he has lacked for his two years of service during the Korean War.
On May 10, Bob headed to Midway International Airport for his Honor Flight, an all-expenses-paid visit to Washington, D.C. for a day of honor, remembrance and celebration. The trip was conducted by Honor Flight Chicago, a nonprofit organization seeking to recognize World War II and Korean War veterans throughout the Chicago area.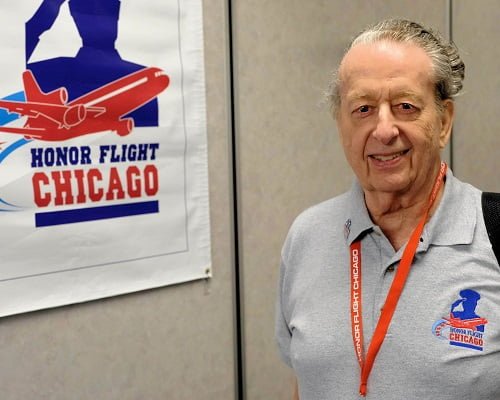 Bob served between 1950 and 1952 as a sergeant first class in the United States Army. He was deployed to Korea in 1952, spending six months there as a combat engineer, building roads and ditches. He was also in charge of the trucking platoon. When he returned to the U.S., it was back to life as usual.
The Korean War is sometimes referred to as the Forgotten War, and the acknowledgement Bob experienced for his time in Korea prior to his Honor Flight reflects that namesake. He earned his typical service ribbons from the U.S., of course, but nothing more. Out of the blue, the Korean government also sent him a medal—50 years after his time of service.
The celebration in D.C. couldn't have been more different.
"Veterans from the Korean War didn't get the same kind of treatment as World War II and other veterans," Bob says. "This made up for it."
Bob was one of 109 veterans (12 from World War II and the rest from Korea) making the flight from Chicago to D.C. Upon arrival, spectators flanked their walkway into the airport, cheering them on. His trip included several stops, including a ceremony at the World War II Memorial, stops at the Korean War and Vietnam War memorials and a visit to the Udvar Hazy National Air and Space Museum. The entire time, Bob was accompanied by a volunteer who quickly became a well-respected friend.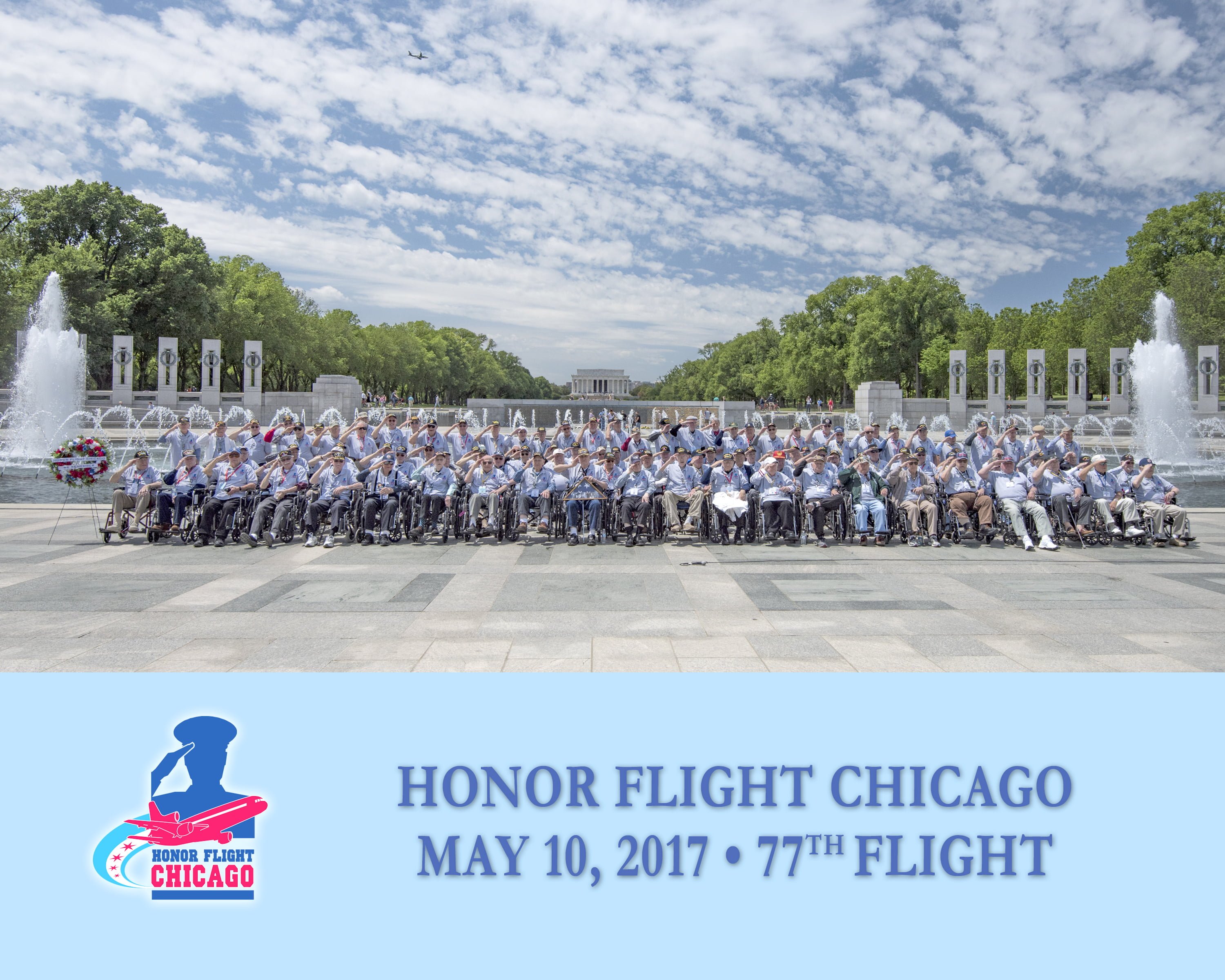 Bob had encountered the Korean War Memorial before, but he was again struck by how accurately it depicts the war as he knew it.
"The figures are very realistic," he says. "The equipment looks real, the ponchos and the walkie-talkies—they did a very good job at duplicating what we experienced when we were in Korea."
Going into his Honor Flight, Bob hoped he might reconnect with those he met in basic training, but unfortunately, that was not the case. Even so, he had the opportunity to bond with other veterans on the trip, discussing where they served in Korea and remembering the cities they passed through.
"Lots of war stories were shared," he recalls.
The return flight to Chicago involved a routine Army Mail Call. Each veteran on board received a stack of envelopes filled with letters expressing appreciation and thanks for their service and dedication. Not only did Bob receive letters from family and friends, but also from the heads of Chicago sports teams like the Cubs, the Bears and the Blackhawks, as well as Chicago Mayor Rahm Emanuel.
Upon arrival at Midway, Bob and the other veterans were greeted by a large crowd waving flags, among them his son and a close friend. This was hands-down his favorite part, he says.
"There wasn't a dry eye in the place," Bob says. "It was really touching."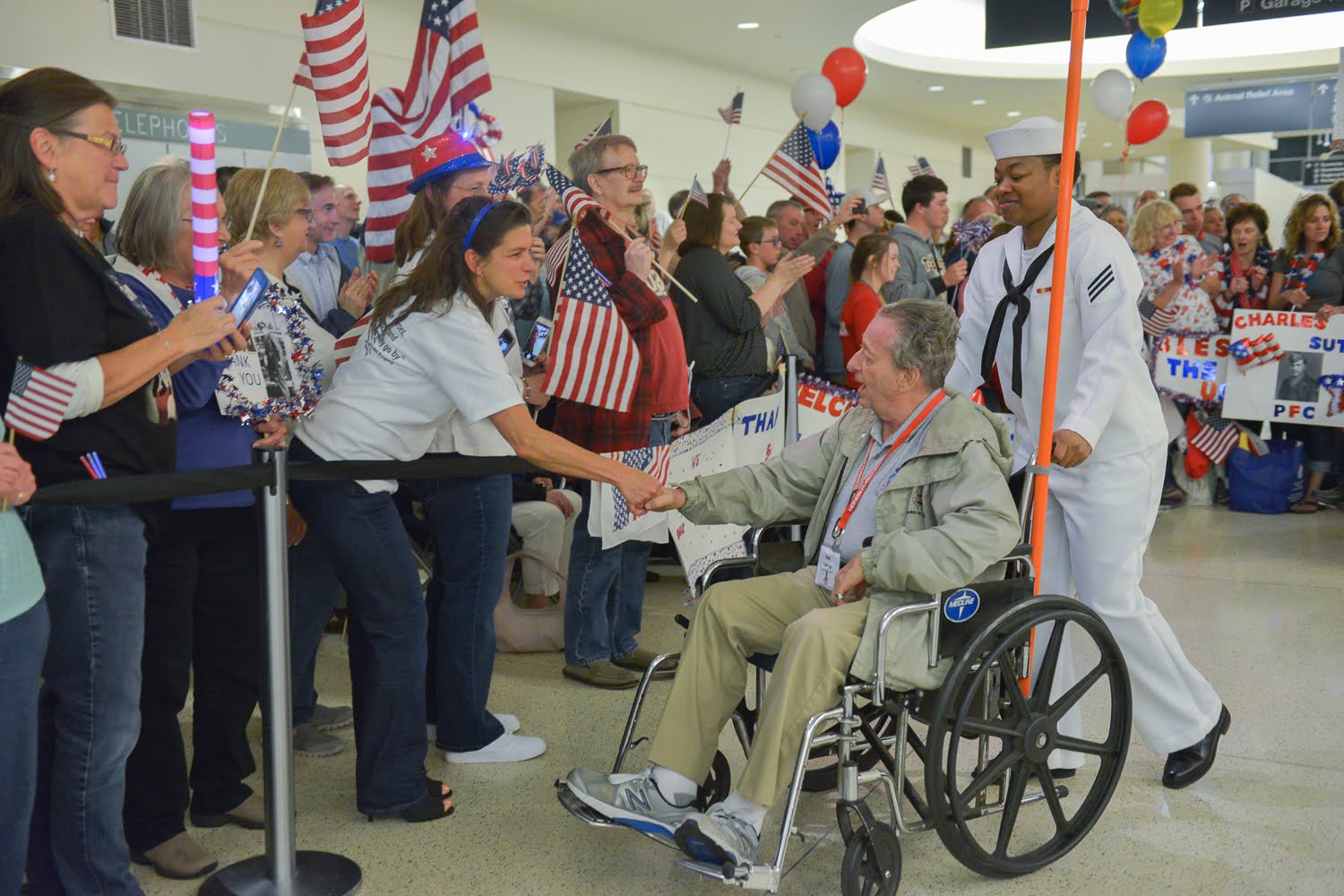 As of June 2017, Honor Flight Chicago had conducted 78 flights, with an estimated 6,156 World War II veterans and 851 Korean War veterans on board. Bob was on the 77th flight, and he wants others to have experiences like his, especially fellow veterans who live at The Clare.
"I would encourage all veterans to go," he says. "The experience was one to never forget."