Harlean Barth: Clare Resident Blends Rural Upbringing, City Life in Teaching Career
Get To Know Harlean Barth
Clare resident Harlean Barth has lived and worked in two contrasting environments: rural Illinois and urban Chicago.
Harlean attended a one-room schoolhouse in Iroquois County until third grade, and retired from teaching at a private school in Chicago at the age of 77. Her family once owned a farm, and she now resides at The Clare in Chicago's Gold Coast neighborhood.
"It's a completely different world between the city and the farm," Harlean says.
Throughout her life and career, those two worlds both challenged and inspired her. No matter where she was, though, her creativity in the classroom and passion for teaching pushed her forward and brought her students success.
Life on the Farm
Harlean launched her teaching career at a small school in Iroquois County – the one she attended after the one-room schoolhouse, in fact. Meanwhile, her first husband worked as a farmer and was part of a grain elevator business.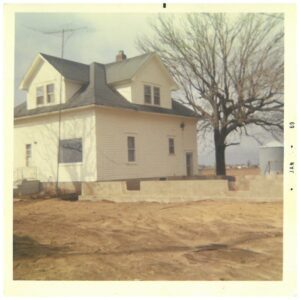 Originally, Harlean was able to teach with just two years of college under her belt. As she had her three children, she began taking classes at Olivet Nazarene University in Bourbonnais, Illinois, where earned both her bachelor's and master's degrees.
In the classroom, Harlean demonstrated unique ways to engage her students. She taught ballet and tap dance and played the piano. She brought in performers to put on shows. Even as her own children went through school, she and her husband couldn't help but propose innovative ideas for programming, such as a trip to the planetarium, for instance.
Her teaching method resulted in receiving the Governor Thompson Master Teacher Award in 1984.
"In smaller communities, it was quite an honor," she says. "It's not because I was any better than anybody else – it was just that I got attention for my techniques."
Life in the City
At 45 years old, Harlean's first husband passed away. At this point, she felt it was time for a change of scenery.
"I knew I couldn't farm and make a living," Harlean says. "I had to make a new way for myself, so I moved to Chicago."
She was first offered a job at an experimental school on the South Side of Chicago. The concept was to revolutionize the learning experience and have everything offered be top-of-the-line, from French lessons to computers in every classroom.
But Harlean found she didn't have the resources and support necessary to be successful with the students. Her approach to teaching was criticized, as well.
After one year, she moved on to Chicago City Day School, where she remained for more than 30 years. There, her creativity shone.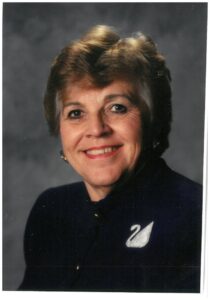 As a major Chicago Cubs fan, Harlean incorporated this passion with learning, starting a one-week camp over the summer called Brains and Baseball. Throughout the week, students would write letters to sports journalists at the Chicago Tribune, read coverage of Cubs games, create a newspaper of their own and learn percentages through batting averages. The camp concluded with a trip to Wrigley Field for a game.
Additionally, Harlean focused her social studies curriculum around Chicago history and included various field trips into her lesson plans. She brought her third-grade students to Chinatown, Swedish Village and other locations to understand the diversity of Chicago and its vibrant atmosphere.
"You can't learn anything better than going on a field trip," she says. "I can't tell you about Chinatown unless I go to Chinatown. When you go there, you eat the food. You talk to the people. You really understand."
When she turned 65, Harlean moved from the classroom setting to a position where she offered remedial assistance to students who were below grade level. Whatever the subject might be, she would work with them to get them up to speed.
More than anything, Harlean appreciates the way Chicago City Day School believed in her and her teaching capabilities.
"I wouldn't be here at The Clare if it hadn't been for Chicago City Day School," she says. "It was wonderful. I could use my talents."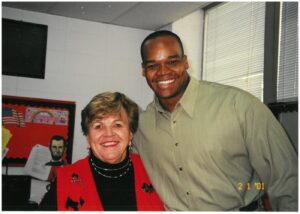 When Two Worlds Collide
Over the years, Harlean never forgot her farm roots. And even early on in her teaching career, she saw the value in exposing her students to city life.
"When I taught on the farm, I brought my students on a trip to the city," Harlean says. "They had never ridden a train. Some had never been on an escalator."
Her city students, on the other hand, had never seen a farm.
So, Harlean arranged a pen pal program between her third-grade class at Chicago City Day School and students from her former school. The country kids spent a day visiting their pen pals in Chicago and experiencing the city, and the city kids then headed down to explore a dairy farm, a chicken farm and a hog farm.
Such connections between her rural upbringing and her new life in the city led to quite a successful, fulfilling life. Even so, Harlean remains humble about her lengthy career, attributing much of it to simply loving what she did.
"I think I was in the right place at the right time, a lot of times, and I loved my work," she says.
Harlean loved her work so much that when the new school year began this past fall, she felt a pang of longing to be in the classroom – even three years into retirement.
"It's such a good feeling when you see a child blossom," she says. "As a mother, I could see it with my children. But as a teacher, you could see it with the whole classroom of kids."