How Seniors Can Protect Against Cyber Theft
A recent estimate suggested that cyber crime accounts for 0.8% of global GDP. This means that almost 1% of all world economic activity is tied to cybercrime. In other words, it's big business. Seniors can protect against cyber theft—a subset of cybercrime—by understanding common tactics of cybercriminals and taking appropriate precautions when using the Internet.
What is Cyber Theft?
Cyber theft is theft committed by use of an online network, computer, or other electronic hardware device.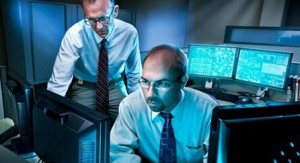 Some cyber theft occurs beyond the control of consumers. For example, point-of-sale skimming occurs when criminals replace credit or debit card readers at retail outlets or ATMs. The malicious readers record information in cards' magnetic strips as well as user keystrokes (for debit card pins), then send this data back to criminals over the Internet.
Additionally, hackers may extract credit card data from merchant computers. A 2013 case against two Romanian nationals demonstrated the extent of such a scheme—just two hackers managed to steal the credit card information of more than 100,000 victims, making millions of dollars reselling this valuable data to other criminal networks.
Prosecuting cybercriminals is difficult as victims and perpetrators may live oceans apart, and cyber thieves may have the support of vast criminal networks or even nation-states. Prosecution is further complicated by the ability of hackers to hide their online identity.
Still, there are steps every adult can take to avoid becoming the victim of cyber theft. In particular, seniors can protect against cyber theft by staying aware of cybercriminals' perceptions and common tactics.
Why Cyber Theft Targets Seniors
For cybercriminals, seniors are lucrative targets. Typically, they have a valuable "nest egg" of resources, are homeowners, and have high credit ratings. All of these financial factors make seniors better targets than a typical twenty-something.

In addition, seniors were raised in an era that placed greater emphasis on being polite, even when receiving an unsolicited letter, phone call, or email. For any victim of cyber theft, it may take weeks or months to realize a scam has occurred.
Realizing you have been the victim of cyber theft is, for many, an embarrassing admission. While millions of people are victimized each year, this perception makes many reluctant to come forward, making it less likely that cybercriminals will face prosecution.
This is an acute issue for seniors, who may fear that reporting cyber theft may make others perceive them as less capable of living independently. In addition, cybercriminals also assume that seniors will not have the same strength of memory to recall details of the scam vital to prosecution.
Common Senior Cyber Theft Schemes
1. Counterfeit Prescription Drugs
There are many unlicensed vendors of pharmaceutical drugs who prey on seniors looking to reduce prescription drug costs, or those chasing fraudulent anti-aging or anti-cancer medications. Be skeptical of any purported medications that offer a "new breakthrough" or "revolutionary results." If it sounds too good to be true, it probably is.
Any vendor offering to sell a prescription medicine without a prescription is a red flag. Don't be tempted by exclusive offers or cost reductions, which typically are tied to counterfeit production of pharmaceuticals.
If purchasing prescription drugs over the Internet, make sure the site has the Verified Internet Pharmacy Practice Site (VIPPS) seal. This seal is made available only by the National Association of Boards of Pharmacy.
2. Internet Auction Fraud and Non-Delivery of Merchandise
Internet auction sites like eBay can be a treasure trove of opportunity to collect favorite items or purchase unique gifts for family and friends. As you might expect, however, any major person-to-person auction site is rife with the potential for fraud.
Before purchasing products on an auction site, make sure you understand fully the terms of operation. Read through site policy for sellers who do not deliver items after purchase. Is your purchase insured? Will your money be refunded? When evaluating individual sellers, take the time to look through feedback left by other customers.
Credit card and PayPal purchases offer added security because of the ability to dispute a purchase if the seller turns out to be fraudulent. Before clicking "Buy," make one last check of any additional terms of purchase, from shipping and handling costs to refund and warranty information.
These same precautions apply to purchases from non-auction sites as well. If you are unfamiliar with an ecommerce company, check with the Better Business Bureau first to see if other consumers have lodged complaints. In the modern age, it's cheap and easy to create a flashy—but fraudulent—website. Great web design is not a stand-in for trustworthiness.
3. Credit Card Fraud
Some online businesses exist solely as a platform for credit card fraud. They create an enticing offer, provide a place for users to enter their credit card information, then exploit or resell that information to other cybercriminals.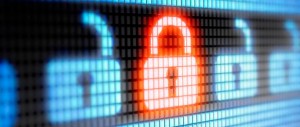 Avoiding credit card cyber theft relies on many of the same business evaluation strategies for other online purchases. Is there a physical address associated with the business? This is preferable to just a PO Box. Is there a phone number? Does someone answer when you call? If yes, these are also positive signs. Ask the questions you need answered to feel confident prior to a purchase.
Secure sites typically show a padlock icon in the web address bar. A secure site does not guarantee that the vendor is reputable or that your credit card information is absolutely safe, but it does suggest that the site uses encryption to protect your personal information. Other claims of a site being "secure" are not worth any more than the honesty of their author.
4. Investment Fraud
Has your inbox been flooded with a list of ready-to-explode penny stocks? That's an immediate warning sign. In general, unsolicited email offers with investment advice or tips should be treated with considerable skepticism. Likewise, be wary of anyone offering stock insights whose company is based outside the United States.
As with other online scams, remember that a website full of bells and whistles can be created in a matter of hours. There is no substitute for thorough research of a company before you enter into a business transaction.
5. Nigerian Letter or "419" Fraud
This common senior cyber theft operation sends unsolicited emails from cybercriminals impersonating Nigerian royalty or other high-government officials. The emails claim that in exchange for your assistance transferring large sums of money out of the host country, the sender promises an impressive commission—often millions of dollars.
The perpetrator then asks for increasingly large sums to pay supposed government bribes and taxes necessary to transfer the large sum, which, in reality, doesn't exist. After the cyber thief has taken as much money as the recipient willingly provides, the thief disappears.
Cyber theft is not entirely new. Many crimes that take place via email or over the Internet once occurred in real life through handwritten letters, pickpockets, and other technology-free criminal activities. Education, vigilance, and proper research can eliminate many of the risks, however, allowing everyone—at any age—to take advantage of all the Internet has to offer.