Bob Schwartz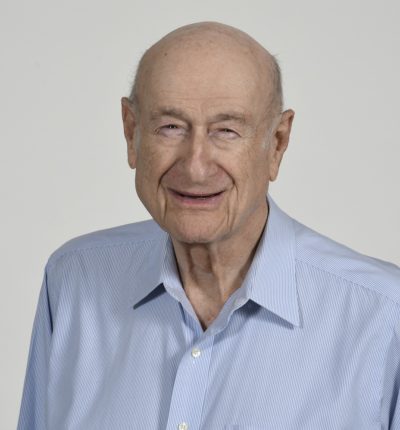 What do you get when you cross a corporate tax attorney with a musical theatre aficionado and lecturer? That would be Bob Schwartz, a native Chicagoan and resident of The Clare. An attorney by profession, Bob has always had a profound love of and commitment to musical theatre. In college he was the conductor and vocalist for a show tune band called the Pi Lambda Phi Spiffies. Now he lectures on many of the classic musical theatre favorites at the Chicago's Cultural Center's Renaissance Center and other venues throughout the city and suburbs.
When asked why he made the decision to move to The Clare, Mr. Schwartz answered without hesitation, "The location. When I moved back to Chicago from St. Louis I wanted to be in the downtown area. I've always been attracted to all varieties of the arts." He originally purchased a condo in a high-rise near Chicago's Cultural Center because, as he noted, "I had never heard of The Clare."
Mr. Schwartz then shared that had he known about The Clare he would never have made a condo his first choice.  "There are benefits to living at The Clare you just don't get living in a condo," he explained. A widower, Bob enjoys the feeling of community, having people to converse with during meals, and the ease with which friendships can be made at a retirement community verses a high-rise condo community.
Was LifeCare one of the motivating factors in Bob's decision to move to The Clare? "I'd say that was about 20 per cent of the reason. The location and lake views also played a part." Although his one-bedroom, 27th floor apartment home faces west, he loves watching the stunning lake views while eating breakfast at the 53rd floor Abbey dining room. "They say people who live near a lake or an ocean live longer. I get breathtaking lake views from nearly every location at The Clare, so hopefully I'm in for a long run."
Bob recently rounded up a group of 28 residents to go see a production of My Fair Lady and he mentioned that he'd like to form a show tune band comprised of residents of The Clare. If the likes of Rodgers and Hammerstein, Irving Berlin, Cole Porter, and Lerner and Loewe are a few of your favorites, don't miss an opportunity to meet up with Mr. Schwartz.