2017 Apple Picking Near Chicago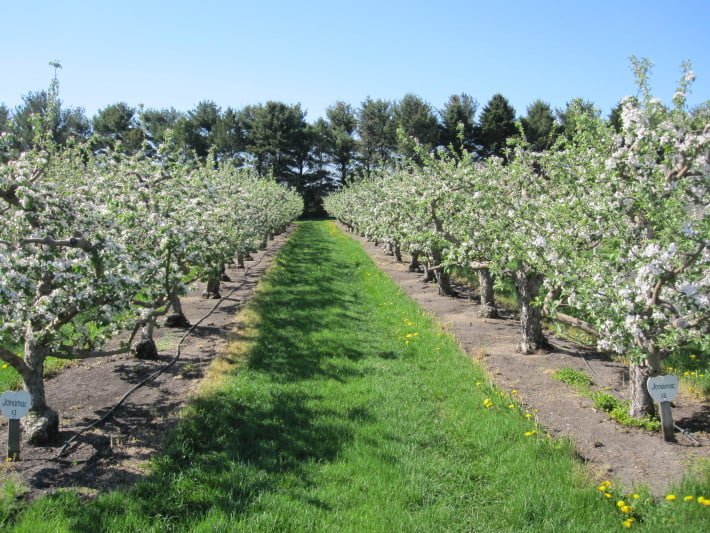 As fall rolls around, families want to bake all their favorite apple recipes. Of course, these all taste better when made from fresh-picked apples from your local orchard. Most apple orchards around Chicago open for pick your own apples in mid- to late-August or Labor Day weekend.
With corn mazes, apple-themed sweets, bee exhibits, and petting zoos, Chicago area apple orchards offer fun for your whole family. If you're looking for a more traditional orchard, or one with organic fruit, Illinois offers that too. Read about nearby apple orchards and pick your favorites to visit this fall!
Apple Holler
5006 S. Sylvania Ave., Sturtevant WI
(262) 884-7100
https://www.appleholler.com/
Take a family day trip to Apple Holler for apple picking, a corn maze, train rides, and plenty of farm animals. Apple Holler also features u-pick peaches and pumpkins throughout the year and has a bee observation exhibit.
County Line Orchard
200 S. County Line Road
Hobart, IN 46342
(219) 947-4477
http://countylineorchard.com/
You can go apple picking even closer to Chicago! Just an hour from downtown Chicago is County Line Orchard, where you can pick apples, pumpkins, and sunflowers. Learn more about bees, or take a walk through the corn maze. Admission costs $1, and apples cost less than $2 a pound.
Edwards Apple Orchard
7061 Centerville Rd
Poplar Grove, IL, 61065
https://www.facebook.com/Edwards-Apple-Orchard-296241517156065/
Edwards Apple Orchard focuses solely on apples. Crisp apples of several varieties, fresh apple cider, and hot apple cider donuts await you at their beautiful farm.
Garwood Orchards
5911 W 50 S
La Porte, IN 46350
219-362-4385
Garwoodorchard.com
Garwood Orchards in northwest Indiana is a great destination for families. While members of the family pick their own apples, others can wander the market. Afterward, meet up at the grill for lunch followed by sweets from the bake shop or gelato bar.
Heinz Orchard
1050 Crest Road
Green Oaks, IL 60048
(847) 770-3449
http://www.heinzorchard.com/
If you're looking for a no-frills apple picking experience near Chicago, Heinz Orchard, located an hour north of downtown, is the perfect destination. Kids and wagons are welcome at the orchard for a rustic apple-picking adventure.
Homestead Orchard
11802 Charles Rd.
Woodstock, IL 60098
(815) 338-7443
http://www.homesteadorchard.net/
While some of the family buys homemade beeswax candles, dried teas, and fresh honey, let the rest of your group pick apples. Before making the trip, give their phone number a call for up to date picking information.
Honey Hill Orchard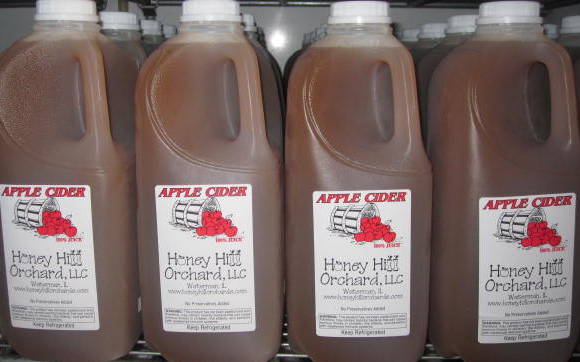 11783 Waterman Rd
Waterman, IL 60556
815-264-3337
http://www.honeyhillorchard.com/
One hour and 15 minutes east of the city, you'll find Honey Hill Orchard. As the name suggests, they have fresh honey as well as apple cider and a pumpkin patch.
Jonamac Orchard
19412 Shabbona Road
Malta, IL 60150
(815) 825-2158
http://www.jonamacorchard.com/
If you're looking for an overnight getaway, Jonamac Orchard is an excellent choice with overnight camping offered at the farm. When you're done picking apples, visit the petting zoo, jumping pillow, or corn maze.
Kuipers Family Farm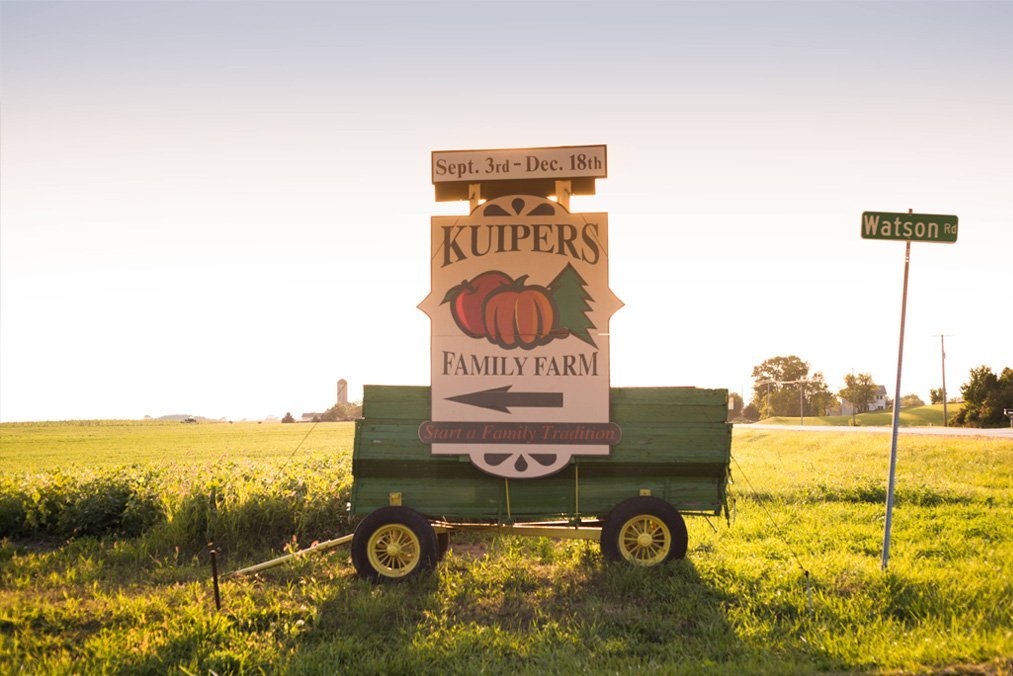 1N318 Watson Road
Maple Park, IL 60151
(815) 827-5200
http://www.kuipersfamilyfarm.com/index.html
Come to Kuipers Family Farm to pick apples or pumpkins. The farm offers plenty of family fun with hay rides, a jumping pillow, and a petting zoo — all only an hour east of Chicago.
Meadowmoor Orchard (Organic)
1517 N. Illinois Route 47
Woodstock, IL 60098
815-687-8208
https://www.facebook.com/Meadowmoor-Orchard-116250398428308/

This small, family-owned organic farm offers another no-frills apple picking experience. For some of Illinois' best organic apples, visit Meadowmoor Orchard.
Royal Oak Farm
15908 Hebron Rd
Harvard, IL 60033
(815) 648-4141
http://royaloakfarmorchard.com/
Plenty of farms have corn mazes, but Royal Oak Farm offers an apple tree maze. With no admission or parking fees, come to Royal Oak farm to pick apples, pumpkins, gourds, and winter squash.
Contact us to learn about more fun fall activities around The Clare!