Artist Profile, Sara Rini Aversa: Art Revolves Around Us
Every aspect of Clare resident Sara Rini Aversa's life and career has been touched by art in some way, shape or form.
Beginning in high school, Sara enrolled in art classes, working with silk screen, oil paints, watercolor and more to explore her creativity. After she graduated in 1950, her parents supported her dream of pursuing interior design, and she began attending Ruth VanSickle Ford's Chicago Academy of Fine Arts. She went on to work for John M. Smyth Company, a former Chicago furniture firm. When she married in 1954, Sara and her husband led their lives according to art.
"We were always in the fields of expanding in art," she says.
As she raised seven children, Sara continued with her passion of interior design. Art drove Sara to help her husband in the beauty business, and it was the impetus behind the couple opening their clothing store Aversa in 1970, working with textiles and pulling looks together.
Through it all, life afforded Sara countless rewarding experiences with art. Pregnant with her youngest son, she took an encaustic course at the University of St. Francis in Joliet. In 1998, she began taking watercolor classes, and it quickly became her favorite way to express creativity, though it's not without its challenges
"Watercolor is probably one of the hardest mediums to work in, because once it's on paper, it's hard to change," Sara says.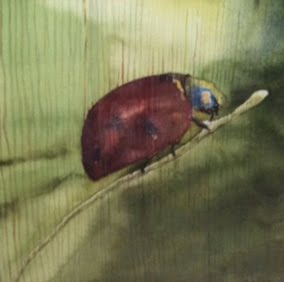 With these studies, Sara had many opportunities to travel and paint on location, in scenic spots like Cinque Terre in Italy, Sintra in Portugal and other areas of Europe. In fact, inspiration for most of her works comes from photographs taken on her trips around the world. Her favorite watercolor is titled "Fog in London."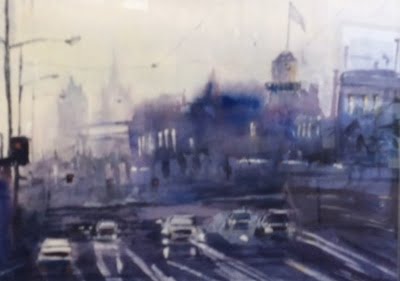 "These aren't experiences that somebody's going to gift you," Sara says. "It's hard work and growth and taking chances."
Over the years, Sara passed art on to her children and grandchildren. She and her husband introduced their interest in theatre and art collecting to their kids. Two of her sons and a daughter-in-law continue to run the Aversa business, with a store open in Milwaukee. Another son is a chef, and two daughters work as stylists at high-end stores in Chicago. One daughter took after Sara to become an interior designer, and another is involved with jewelry design and fashion. Sara even gave watercolors she's worked on over the years to all 12 of her grandchildren.
"I feel that everyone excels at art and is an artist in some form," Sara says. "Art is an expression of life, love, beauty and spiritual being."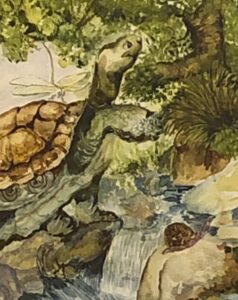 In elementary school, Sara may not have agreed with this perspective. She recalls an instance as a first- or second-grader when she asked a classmate to finish a drawing for her when she thought she couldn't do it herself.
But a lot has changed since then. Not only has Sara incorporated art into her day-to-day life, but she also finds different ways to share her artwork, specifically in exhibitions at The Clare.
Currently, Sara believes art exists in everything she sees and does.
"Art revolves around me every day," she says. "Talking to a new person, sharing a cup of tea – that's all art. I don't think it just has to be on a piece of paper."