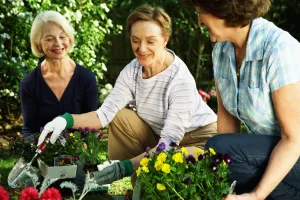 Planting your own garden is a wonderful way to learn about plants, try new vegetable varieties, help the environment, and provide your own fresh fruits and vegetables. Gardening in Chicago can be challenging – especially if your garden is organic. But with proper planning, anyone in Chicago can have a successful garden!
Plan your Garden Layout
Your garden will look very different based on where you live in Chicago. Wherever you'll be growing, it's important to remember that most plants need at least 6 hours of direct sunlight each day to produce a harvest of vegetables.
If you have a yard, you can plant directly in the ground or build raised beds. Building raised beds is simple, especially if you buy a kit from a home improvement store. Try to avoid treated wood when building a raised bed, as the chemicals used in treatment can easily leach into your soil and vegetables. Next, choose a soil mix to put in your raised bed – don't use potting soil. To finish, mulch the top of the raised bed to protect the soil.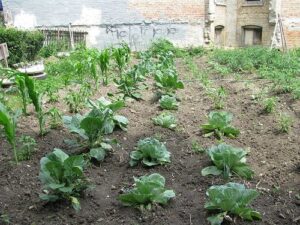 If you have an apartment or condo with no lawn, plant a small vegetable garden right on your balcony! How you accomplish this will vary greatly on your growing space. Many people buy colorful pots for growing, but there are plenty of vertical planter boxes for sale online too.
If you're not lucky enough to have a balcony, there are many urban gardens around Chicago – join one for the season! Find Chicago community gardens on NeighborSpace or by using the Chicago Urban Agricultural Mapping Project. Not all of the gardens on these lists will have space available this year, but many list contact information so that you can reach out and ask!
Decide What Vegetables to Grow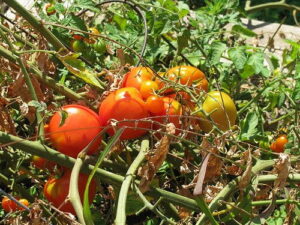 Once you've found your spot, it's time to decide which vegetables to grow. If it's your first time gardening or your space is small, stick with 3-4 of your favorite plants or herbs so that growing is more manageable.
Many people choose to experiment with heirloom varieties of plants in their gardens. Heirloom plants are old varieties that are open pollinated and have seeds that can be saved for next year. What makes these plants so special is that you cannot find many of them in a grocery store. Grocery store varieties of plants have been bred to withstand machine picking and travel, often at the expense of flavor and texture. With a garden, you have the option to expose yourself and others to more delicious and beautiful varieties of plants.
The University of Illinois has great advice on which vegetables to grow. Some vegetables that grow well in Illinois include:
Summer squash

Tomatoes

Beans

Eggplant

Carrots

Spinach

Herbs
Some varieties are more suited to Chicago than others. This is especially important to keep in mind when planting an organic garden, as heirloom vegetable varieties from Illinois will better resist disease and pests in Chicago than those from another area of the country.
To buy seeds online, try Southern Exposure Seed Exchange, which focuses on heirloom varieties. There are also many excellent garden centers around Chicago with knowledgeable staff to help you buy vegetable seed varieties to best suit your space. Try  Gethsemane Garden Center, Fertile Ltd, or Sprout Home.
One last note on deciding what to grow: some plants aren't good companions, which means that they can keep each other from producing a great crop. Conversely, others actually help each other perform better! Check this chart to find out if the vegetables that you're planting work well together.
When to Start Planting in Chicago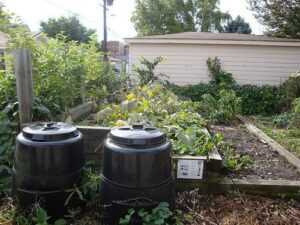 Chicago is in the USDA Zone 6a, which means that the growing season is generally from late April until early October. But don't wait until the last week of April to begin! To ensure the longest growing season, you'll need to start in March. Check your seed packets to determine exactly when to plant each vegetable.
Many plants, like tomatoes, eggplant, and peppers should be started indoors 6-8 weeks before the last frost. Fill small containers called flats with seed-starting soil and plant your seeds.
Once your seedlings sprout and develop into plants, it's time to harden them off. To harden off seedlings, place them outside during the day and bring them inside at night for about two weeks. Transplant the seedlings in your garden or outdoor containers after last frost.
This is also the time to plant seeds for plants which don't do well with transplanting. Carrots, squash and cucumber are some examples of vegetables which should be planted directly into the garden.
Garden Care Tips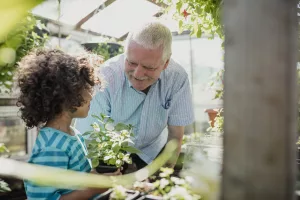 To ensure a great crop, you'll need to water and weed your plants frequently. Some areas have pests such as insects or rabbits that you'll need to plan for. If you're unsure what pests are in your neighborhood, ask your neighbors with a garden!
Guard against disease by buying disease resistant varieties and planting your plants in well-draining, healthy soil. Water your plants at the soil, instead of on the leaves. Also make sure your plants aren't too close together, as airflow is important to help plants stay dry. For other ways to naturally resist disease, research some natural pest control remedies.
By planning your garden space, including a selection of heirloom varieties suited to Chicago, planting early, and preparing for disease and pests, you're sure to have an excellent garden this year! For more information on gardening in Chicago, check out some of our favorite resources:
University of Illinois Vegetable Garden Guide