Why not add art or cooking classes to your bucket list?
Hobby classes are wonderful in themselves but have several added benefits too! Much like crossword puzzles or sudoku, art and cooking classes stimulate the brain. Learning something new is an enjoyable way to exercise your mind.
Art classes also create a new lens through which to see things around you – giving you a new perspective on the world. Experience a deeper respect and understanding for your favorite artwork by taking a class about the medium. Develop closer relationships with friends or even make new friends by taking a class. And let's not forget the opportunity to decorate your home and make personal gifts for family and friends!
With these benefits in mind, read through and sign up for one our favorite hobby classes in Chicago.
Pottery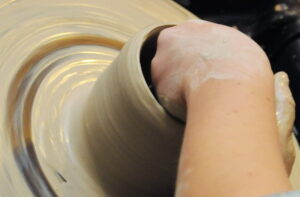 Want to learn to create your own dishes or flowerpots? There are plenty of pottery studios in Chicago with a variety of class focuses. You'll learn the fundamentals of wheel throwing, trimming, and glazing. Some classes even include handbuilding – sculpting clay without the wheel. Find a class that fits with your schedule and learn to make pottery!
Drawing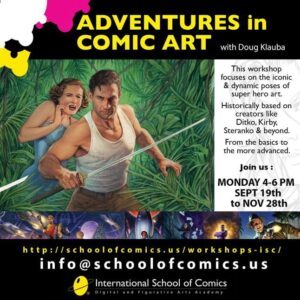 Interested in the drawing, but don't know where to begin? Learn about drawing basics: line, value, and composition with an introductory class. Then, put those lessons together towards an end in a figure drawing, birds and botanicals, or landscapes. There is even a course on comic book art!
Painting
If it's your first time painting, try taking a painting/drawing course which first helps cover the basics. Once you've mastered the basics, explore painting with different mediums by taking an oil, acrylic, or watercolor class.
Cooking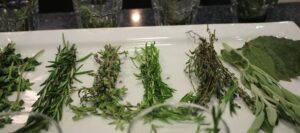 Stuck in a cooking rut or looking to become an expert in a new cuisine? Take a cooking class from a local expert for new ideas! If you're interested in new cooking skills, try one of the cooking lab classes from The Chopping Block. With rotating courses like flavor dynamic (how to use herbs, spices, oils, vinegars and aromatic ingredients to adapt recipes), fermentation basics, or knife skills.
What better way to learn a cuisine from another country than cooking with someone who grew up there? For Indian and Thai cooking, try a class with Naveen, who grew up in India with a passion for Asian cooking! If you're a vegetarian, you can try an Indian cooking class with Ranjana instead. Of course, there are plenty of other options too. Grab a friend and take a pasta, pizza, seafood, or sushi class at one of the many cooking schools in Chicago.