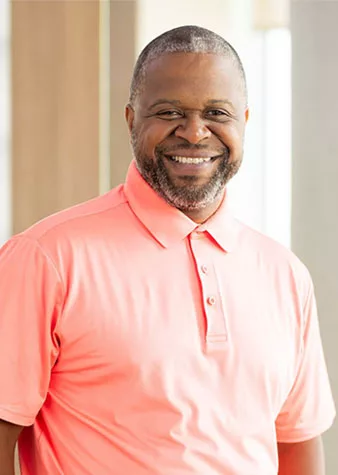 LaJuane Johnson
DIRECTOR OF INFORMATION TECHNOLOGY
As the Director of Information Technology, LaJuane's primary focus is the oversight of all Clare I.T. Operations, namely infrastructure, systems implementations, vendor relations, as well as managing the day-to-day operations of the internal help desk, which caters to both staff and residents. LaJuane originally joined The Clare in February of 2019 as a temporary I.T. Technician. He was hired shortly thereafter as the I.T. Manager and was promoted to Director of I.T. in August of 2021.

He brings over twenty years of experience in Information Technology to The Clare and he has worked in a number of different industries including retail, legal, design & architecture, and education. LaJuane attended Bradley University and Chicago State University and studied Computer Science and later graduated from the Computer Learning Center. He continues to further his I.T. knowledge through industry certifications and training.

Born in Chicago, and raised in the South Suburb of Country Club Hills, LaJuane is an avid Chicago sports fan (Go Bears, Bulls & White Sox!) and he also enjoys music. LaJuane and his wife have three children and two grandchildren. He has a terrier mix named Daisy and a cat named Lilly.