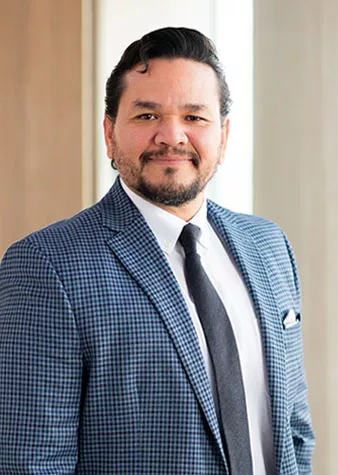 Marco Alvarez
DIRECTOR OF PLANT OPERATIONS
As The Clare's Director of Plant Operations, Marco is responsible for the upkeep and maintenance of the community, ensuring the building's compliance with all city, state and federal regulations and the oversight of the Plant Operation and Security teams.

Marco joined The Clare in August of 2023 and brings many years of experience in multiple hospital systems, most recently as the Facilities Director at Jackson Park Hospital. Currently, he is pursuing a Bachelor's Degree in Healthcare Business Administration online at Purdue University.

Marco was born and raised in Chicago and enjoys exploring all of Chicago's neighborhoods and the city's ever-evolving restaurant scene. He lives in Schererville, Indiana, with his wife of 27 years, Sulmari. They have three children: Ruth, Marco Jr. and Caleb. Outside work, he enjoys golfing, fishing, traveling and cheering on the Chicago Cubs!