Bob Spieler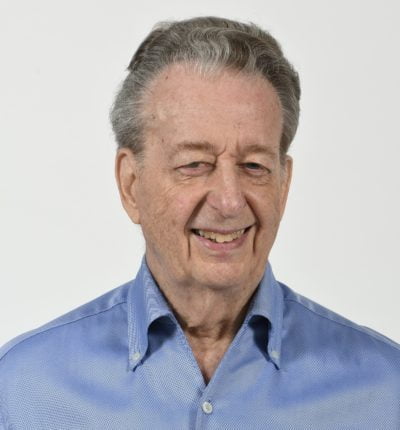 Why did Bob Spieler move to The Clare?
"I got tired of my own cooking, how's that for an answer?" the spry 87-year-old responds with a chuckle. The truth, though, is that the Chicago native was searching for a community in the area that offered life care, providing access to not only a vibrant senior living lifestyle, but a continuum of care as his healthcare needs change over time. "I looked at the options for life care communities in Chicago and decided that The Clare was for me."
And is it ever. "I should have moved here a year ago," Bob says. He regularly takes in movies, educational activities, and staff meetings that provide residents with insights into the happenings throughout their shared 53-story home in the heart of one of America's most culturally diverse cities. "We just ended a great educational series that involved U.S. history and our economic evolution," he says.
His interest in education is apparent in his recent recognition of 25 years of volunteer service by the Field Museum, where he educates the public about Native American history. He'll also be honored this fall by the Museum of Science and Industry for 25 years of service there – a volunteer role that parallels well with his industrial engineering background.
To get to his museum duties, he takes advantage of The Clare's concierge transportation services. He sold his car after he moved to the Gold Coast address.
The Clare "is a community where the people are very warm and everyone from the residents to the staff are interested in getting to know you," Bob says. "And as opposed to senior living facilities that are spread out, in The Clare, "you hop on and elevator and get to the floor you need to be. It's a very convenient way of life here."