Dorothy & Larry Pirovano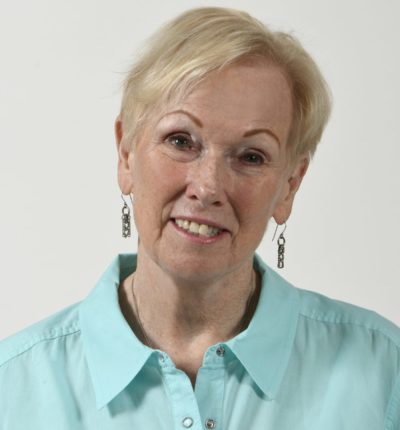 Dorothy and Larry Pirovano love the city lifestyle and independence is very important to them. Naturally, The Clare's location in the heart of the Near North Side made the draw to live here irresistible.
Chicago's finest shops, restaurants, and entertainment are within reach at the Rush and Pearson street address, where Dorothy describes a "vibrant" social atmosphere. "We have not watched one daytime television show since we moved in here," she jokes.
Three years ago, when she and Larry moved to The Clare, Dorothy was still the CEO of a Chicago public relations agency (many Clare residents, in fact, still operate their own businesses or volunteer at local organizations). Dorothy retired in 2014, and today participates in a range of volunteer and service organizations. She sits on The Clare's Marketing Committee and leads its Newcomer's Club.
The Club pairs eager new residents with a current ones to help them get acclimated. Every month, Dorothy watches residents make new friends and find out where they belong or where they might contribute to the Clare community. She said there are people who have lived at the Clare for several years that still come to club meetings to socialize.
The Pirovanos also have 15 grandchildren between the ages of 11 and 28, and when they visit enjoy the warm and friendly atmosphere of The Clare as well as shopping, the nearby Oak Street Beach, and museums. "Our grandchildren come to visit and they love it here," she says. 
Echoing a common sentiment, the couple raves about the food at The Clare. Says Dorothy: "It is exceptionally good. They cook better than I do."
Alongside Dorothy's busy life at The Clare she still has time to nurture a small herb garden on the balcony, a testament to a promise she made to herself upon retirement: to fill her life with things that made her happy. "I wake up in the morning singing," she says. "You have to get up every morning with a smile on your face."