Marie-Luce Parker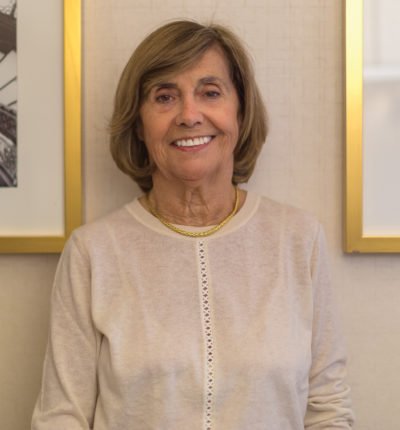 Born in a small village in southwestern France, Marie-Luce could never have imagined the adventurous and fulfilling life ahead of her. After earning her B.A. in English at the University of Toulouse, Parker was awarded a Fulbright European Scholarship to study at Cornell University. It was at Cornell that she earned an M.A. in American Literature and met the man who would become her husband — a New York City native, whom she described as "exotic."
When Marie-Luce's work visa expired, she and her husband left New York and honeymooned in Gibraltar, Naples, Nice and Cannes. "We drove along the Côte d'Azur, a beautiful introduction to arriving back to France as a married couple."
In France, Parker took a teaching job while her husband worked on his PhD dissertation in Comparative Literature. When her husband was offered a teaching job back in the States, they jumped at the chance. Parker enrolled in school and earned her PhD in French at the University of Kansas. She taught there for 20 years, followed by another 22 years of teaching at Washburn University where she chaired The Department of Modern Languages.
"I was living in Lawrence, Kansas and had not yet really planned on moving. My husband had passed away and I was just beginning to think that Chicago would be a better place to live since both my children live here."
Parker was visiting Chicago when her daughter accidentally discovered The Clare after giving a lecture at the Loyola Law School. Marie-Luce called The Clare to arrange a meeting. "The Clare offered me a weekend stay in one of their guest suites. I immediately fell in love with the place. The location, the apartments and especially the people I met. I knew right away it was the right place for me."
Parker moved to The Clare Thanksgiving weekend, 2016 but hasn't had a chance to spend much time there. An ardent traveler, she already had her itinerary in place, including a trip to Cuba, a winter trip to France and plans to return there for the summer through early fall.
"Silly me! In France I lost my balance while carrying a heavy flower pot and broke my left femur head. I've recovered well but wish I'd been in Chicago when it happened. That way I would have had all the rehab I needed right there at The Clare. Having healthcare in the same place where you live was definitely on my mind when I decided on The Clare. I just didn't know I would need it so soon!
"Even though I have spent only a month living at The Clare and haven't had time to explore all of the activities offered, I love my apartment. The food is great, I enjoy doing water aerobics in the pool and in my one short month at The Clare I've already made several friends.
"I also want to add how pleased I was with the incredible amount of the help I got from so many of the staff while moving in and getting settled. Everyone could not have been nicer and ready to help. For this I am extremely thankful."