Sally Kinnamon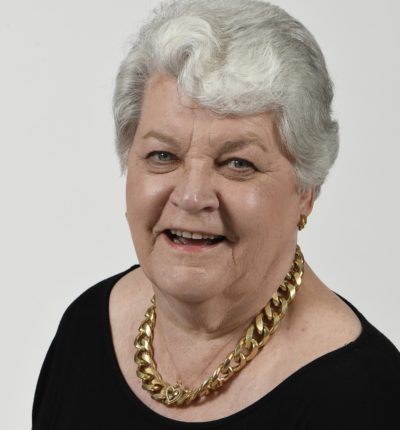 Sally Kinnamon and her late husband Ron were among the first to recognize The Clare's potential and get in on the ground floor of the continuing care retirement community. In 2009, as soon as The Clare opened its doors at Rush and Pearson streets, they left their Lincoln Park home to become one of the first residents at the prominent Gold Coast address, one of the tallest retirement communities in the world.
"My biggest interest is people," Sally says. Her husband of 57 years passed away last year, and the community has given her a social outlet to keep her mind and time occupied. "I love being with interesting people and learning from them."
The community is composed of countless vibrant personalities with fascinating stories waiting to be shared, she says. She enjoys attending weekly themed social events to touch base with old friends and meet new faces. A career nurse practitioner, Sally also volunteers her time in various organization such as the YMCA, Northwestern Hospital, and the United Church of Christ.
And then there are the activities – both inside The Clare and out.
"There are a million things to do here, and you step out the door and all of Chicago is at your fingertips," she says. She enjoys going to museums and concerts in the city, and takes advantage of The Clare's free scheduled transportation services anywhere within a three-mile radius.
Sally also speaks highly of The Clare's staff and says they are very helpful in supporting her goals to stay active. "The staff is at our beck and call. They really care about us," she says. "There is no place I'd rather live than right here."