Chicago's Most Underrated Museums
Find more fun things to do Illinois with our list of the 10 most underrated museums in Chicago.
1. Money Museum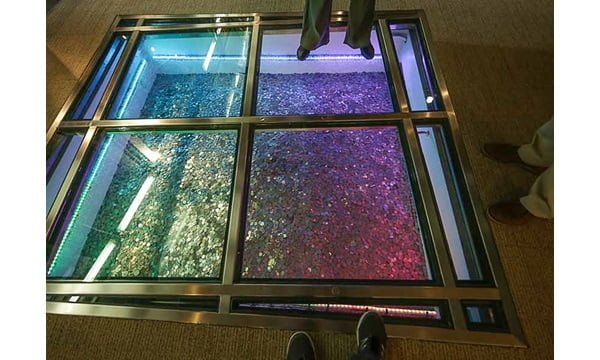 https://www.chicagofed.org/education/money-museum/index
230 South LaSalle Street
Chicago, IL 60604
Visit the Federal Reserve in Chicago for a unique experience with money. See 1 million dollar bills displayed in a cube or larger bills displayed in an open briefcase. Inspect older forms of currency that are no longer in circulation. Stand over an old elevator shaft filled with over $50,000 in coins and play interactive games to learn how the Federal Reserve works to regulate the American economy.
This museum is fun and educational for people of all ages. All persons over the age of 18 will need an ID to enter the building.
2. National Museum of Mexican Art
http://nationalmuseumofmexicanart.org/
1852 W. 19th street
Chicago, IL 60608
The National Museum of Mexican Art was founded in 1982 by Carlos Tortolero. The institution has grown to a collection of over 10,000 pieces which are on display at their 48,000 square foot facility. Honoring both modern and ancient art, the NMMA educates over 130,000 people annually about art as a bridge between communities.
3. International Museum of Surgical Science
https://imss.org/
1524 N. Lake Shore Drive
Chicago, IL 60610
The International Museum of Surgical Science is the only museum in North America devoted to surgery and has over 10,000 square feet of public galleries. The museum is filled with medical artifacts and art centered on healing. Learn about early medicine, medical breakthroughs, and current medical technology. On Tuesdays, admission is free for Illinois residents with a valid ID.  
4. Busy Beaver Button Company and Museum
http://www.buttonmuseum.org/
3407 W. Armitage Ave.
Chicago, IL 60647
Who doesn't love a pinback button? Pinback buttons have been used for marketing in politics, entertainment, sports, music, and the food industry since before 1900. Learn about the origin of the pinback button and check out the wide selection of buttons from the 20th century on display at Busy Beaver Button Co in Chicago.
5. Pert Cleaners and Antique Fabricare Museum
https://www.yelp.com/biz/pert-cleaners-chicago
4213 W Irving Park Rd
Chicago, IL 60641
Ever wonder how clothing has been washed through the centuries? Local drycleaners Pert Cleaners and Antique Fabricare Museum has been open since 1952 and owns a collection of laundry materials that will educate you on exactly that! Read about many devices and soaps used to clean fabric through the 20th century and earlier. It's the only museum that we know of that will wash your clothes while you're there!
6. DuSable Museum of African-American History
https://www.dusablemuseum.org/
740 East 56th Place
Chicago, IL 60637
The DuSable Museum of African-American History was founded in 1961 by art historian Margaret Burroughs in Chicago. The museum now holds over 15,000 pieces documenting the experiences and accomplishments of people African descent in the United States. Permanent exhibits at the museum include "The Harold Washington Story," an art collection, and family programming.
7. American Toby Jug Museum
http://www.tobyjugmuseum.com/
910 Chicago Avenue
Evanston, IL 60202
What is a Toby Jug? According to the museum, a Toby Jug is a ceramic pitcher in the form of a popular character – person or animal. To see a collection of over 8,000 Toby Jugs dating back to the 1760's, visit the American Toby Jug Museum in Evanston. Steven Mullins, the museum founder, is a worldwide expert on the topic and can offer free lectures on Toby Jugs throughout history.
8. McCormick Bridgehouse & Chicago River Museum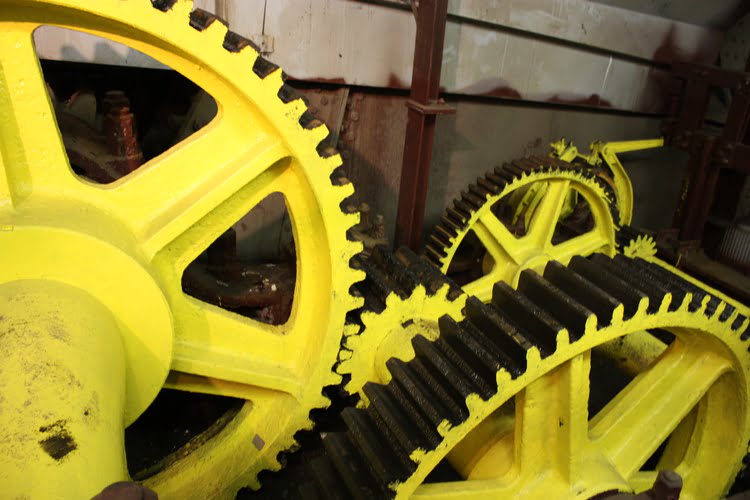 http://www.bridgehousemuseum.org/
99 Chicago Riverwalk
Chicago, IL 60601
This five-story museum lets visitors experience the movable bridges built over the Chicago River. Beginning on the first level, visitors can see the massive gears that allow the bridges to rise. On the fifth floor is an observation deck with a stunning 360-degree view of the river and downtown Chicago. Check the website for special days each year when the bridges still rise to accommodate large vessels sailing on the river.
9. Chinese-American Museum of Chicago
http://www.ccamuseum.org/
238 West 23rd Street
Chicago, IL 60616
The Chinese-American Museum of Chicago celebrates the history of Chinese-Americans in the midwest. Located in Chinatown, the museum hosts exhibitions that promote the history and culture of Chinese-Americans. Learn about the journeys of Chinese immigrants to the Great Lakes region at the permanent exhibit and check the website before you visit to learn about other rotating exhibits.
10. National Public Housing Museum
http://www.nphm.org/
625 N Kingsbury Street
Chicago, IL 60654
While waiting for the complete renovation of the Jane Addams Homes in Near West Side that will be its permanent home, the National Public Housing Museum offers educational events out of various nearby locations. The museum hopes to be a place for "social reflection, public dialogue, and education" and is focused on telling the story of public housing in America.
Check their website and Facebook page for current events and keep an eye out for their grand opening.