Everything You Need to Know about Illinois Wine
While Illinois wine hasn't been made for thousands of years—evidence of wine production in places like Greece dates to 4500 B.C.—it has a robust wine-making industry, and a burgeoning one at that.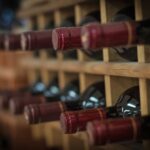 Illinois wine regions, like all wine regions, have their unique characteristics. One wouldn't expect similar wine from Midwestern grapes to taste the same as it might from the semiarid foothills of the Chilean Andes.
What, then, does Illinois wine offer? It offers an opportunity to engage with the local soil, understand the local climate, and sip on something that couldn't have been made anywhere else in the world.
Illinois Wine Regions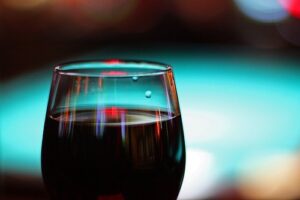 The Illinois Grape Growers and Vintners Association divides Illinois wine country from north to south into four regions: Northern Region, Central Region, South Central Region, and Southern Region. While the Northern Region features the largest number of vineyards, the Southern region trails closely, with several dozen vineyards dotting the landscape in between. Overall, Illinois winemakers number more than 100, with some 1,100 grape-producing acres of agricultural land.
The Northern Illinois Wine Trail provides a ready escape for city dwellers to enjoy some forty wineries located in the Northern Region. While there are several vineyards just outside Chicago's city limits, there several also ring the western coast near the Iowa border. Illinois Vintage 2016, the state's foremost wine exposition, takes place at Starved Rock State Park, near the intersection of Interstates 80 and 39.
Winemaking in Illinois
Of course, the first question many oenophiles have is, "Isn't Illinois too cold to grow wine?" Part of the answer is below and relates to the specific grape varietals chosen for Illinois wines. Wine growers also have other measures to protect their vines from detrimental frosts that occur just after green growing resumes. These range from spraying the vines with water to ensure a protective coat of overnight ice (counterintuitive but effective) or even tending controlled fires near the vines, a tactic often employed by French winemakers.
One of Illinois wine country's greatest advantages is the scale of its vineyards, which lean heavily toward small, personal vineyards and the concurrent hospitality. The wine industry has become highly scientific and technical, but that shouldn't ignore the benefits of a personal vineyard tour or lovingly described bouquet.
Wine Grapes of Illinois
Illinois winemakers experiment with dozens of grape varietals, but just six make up more than 75% of all Illinois plantings. From our perspective, these six are your best bet—the tried-and-true grapes that allow tasters insights into Illinois's terroir and capitalize on the region's wine-growing advantages.
As we alluded to earlier, the selection of hearty grapes varietals can avoid issues with frost and ensure vines survive a harsh or late winter. Illinois winemakers have also found solutions by crossbreeding classic French grapes with vines native to American soils, a partnership that yields unique wines and serves its purpose in colder months.
Here are the top six wine grapes of Illinois:
Chambourcin
Most commonly used for: Red
Origin: Unknown French-American hybrid
Characteristics: Dark, aromatic, and relatively dry
Seyval
Most commonly used for: White
Origin: Hybrid of Seibel and Rayon d'Or, grown in England and the eastern United States
Characteristics: Citrus and melon, with minerality and notes of grass or hay
Vignoles
Most commonly used for: White
Origin: Unknown, once thought to be a hybrid of Seibel and a Pinot Noir clone
Characteristics: Sweet but balanced, ideal for late-harvest (dessert) wines
Chardonel
Most commonly used for: White
Origin: New York State–developed hybrid of Seyval and Chardonnay
Characteristics: Dry, with notes of apple and pear
Vidal Blanc
Most commonly used for: White
Origin: Hybrid of Ugni blanc (Trebbiano Toscano) and Rayon d'Or
Characteristics: Sweet, with fresh acidity
Norton
Most commonly used for: White
Origin: Native American grape, especially popular in Missouri
Characteristics: Dark, with notes of plum and cherry