Public Transportation Benefits from City Living (and Beyond)
Too often, public transportation in the United States has endured a reputation as slow, unreliable, and unpleasant. The nation's largest cities, including New York, Chicago, Los Angeles, and Washington DC, have fared slightly better, with enough urban density to justify major investments in comprehensive bus and light rail systems.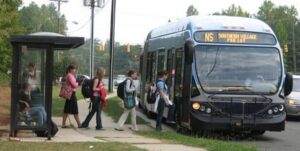 While public transportation networks in smaller and emerging cities may not yet be comprehensive, leading cities have decades of experience managing and developing systems that transport 36 million Americans to and from their places of school or work each weekday.
So, for city dwellers, what are the public transportation benefits? And for those just visiting The Big Apple or Windy City, why should they consider hoping on a bus or taking the subway as part of a city tour?
Get Consistent—and Lower—Transportation Costs
How much will gas cost tomorrow? No one knows the answer, and it's one of the public transportation benefits that daily users enjoy. Insulation from the fluctuations of oil prices (which inform gas prices) means that budgeting is easier, whether you're just starting out in your career, juggling the financial responsibilities of middle age and parenthood, or managing a fixed retirement income.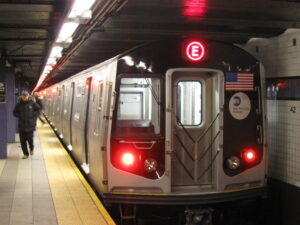 Estimates from the American Public Transportation Association (APTA), an organization that supports the expansion of public transportation, state that a two-person household can save more than $10,174 annually by exchanging one of their two cars for a public transportation option. (That's to say nothing of the anxiety you'll avoid by not worrying about your vehicle breaking down in the middle of winter.)
Owning an operating a vehicle is about more than just gas prices and repairs. For those working in big cities, parking fees can easily exceed $100 per month, too.
Be Healthier and Get More Exercise
Office dwellers in big cities may not have many opportunities to get out and get some fresh air on a quick walk. Public transportation, though it offers convenient boarding areas throughout major cities, assures at least a few minutes of active time each day.
A joint study by the Victoria Policy Institute and APTA revealed that regular users of public transportation got an average of 19 minutes of exercise each day, more than three times the amount of nonusers, who got an average of just 6 minutes of daily exercise. Those 19 minutes approach the baseline recommended by the Centers for Disease Control of at least 22 minutes of daily exercise.
If you're looking to kick start a new exercise regimen, choosing public transportation guarantees regular exercise. Beyond an opportunity to get your heart rate up, public transportation also trades the stressful experience of bumper-to-bumper traffic for the freedom of a subway or bus ride. Spend that time preparing for your day, relaxing from a long one, or whatever else you love to do—reading, writing, playing games, even watching videos or television on your smartphone.
Enjoy the Night and Get Home Safely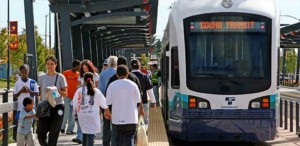 Big cities have abundant—and never-ceasing—nightlife. If you're a night owl, you'll have your pick of live music, dancing, or simply opting for that 11:00 p.m. dinner reservation at a fashionable restaurant. Public transportation means you have a safe, sober driver until the early hours. It means everyone in your group can toast a meal with champagne and not put anyone at risk. Uber and taxi services provide another alternative, but the price point of public transportation ensures your trip home is affordable, as well as safe.
Even for those who prefer a quieter night in, public transportation can come to the rescue when you're traveling across the city to see the dentist or doctor. Even minor tests and procedures, like a simple eye test, may prohibit you from driving for several hours.
With public transportation, however, you can save time and avoid the hassle of asking a friend or family member to take time off or wait around during a checkup.
Do Your Part to Improve the Environment
The APTA reports that public transportation reduces U.S. carbon emissions by 37 million metric tons each year. Environmental Protection Agency data reveals that that number is roughly equivalent to the total fossil fuel emissions from all U.S. territories (non-states).
Calculated on an individual level, this means that you can reduce your daily carbon footprint by 20 pounds if you transition your 10-mile commute from private to public transportation. And that adds up to nearly 5,000 pounds of carbon emissions each year, or from 10 to 30% of your total carbon emissions.
Though the benefits of public transportation aren't available in the vast rural expanses of the United States, there's no reason not to take advantage of them in the nation's leading cities. It's an immediate way to become a healthier, wealthier version of yourself while also helping the environment and reducing your daily stress. At the very least, it's something to think about the next time you're stuck in traffic.