Senior Discounts and Benefits in Chicago
If you're the sort of person who appreciates a good value, there are plenty of ways to have a great time in our city on a reasonable budget. The list of senior discounts and benefits in Chicago is a long one, with great bargains available at some of the city's most exciting attractions and restaurants.
Museums and exhibitions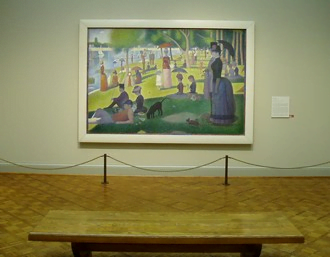 For many people, any list of the area's cultural attractions starts with the world-renowned Art Institute of Chicago. The famed collection includes works such as American Gothic, Edward Hopper's Nighthawks and Georges Seurat's A Sunday on La Grande Jatte – 1884. Those three paintings barely scratch the surface of what's offered.
The Art Institute of Chicago free days are legendary.  Usually held on January weekdays, these days allow Illinois residents of all stripes and types to enjoy the museum's incredible collection.
The museum is also open for free to Illinois residents on Thursday evenings. If you're looking for a longer visit, seniors who live in Chicago get in the door for $14, compared to $16 for other Illinois residents and $19 for folks visiting from elsewhere in the world. If you're thinking of bringing the grandkids, you'll be happy to know that children under 14 are always free. The museum's north and south gardens are also free to the public at all times.
The Museum of Contemporary Art is free for Illinois residents on Tuesdays, as is the Loyola University Museum of Art, which is located next door to The Clare. Seniors get a $2 discount (paying $6 rather than $8) at Loyola's museum the rest of the week.
If you can't make it to the Museum of Contemporary Art on Tuesday, seniors pay a suggested donation of just $7 the rest of the week, a discount of $5. Veterans get in for free.
The museum also offers free tours during regular hours. It's worth noting that you'll face bigger crowds on Tuesday. The museum says almost 40 percent of total visitors come on those days, though you may be able to beat the crowds a bit by coming earlier in the day.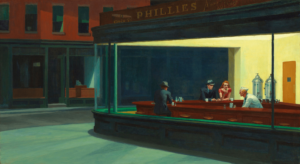 Several other downtown museums also offer free days for Illinois residents. Though many of the 2016 dates are not set yet, nearly all of the major museums offer free general admission to Illinois residents on certain days in January or February. The Field Museum was free throughout February in 2015, while the Shedd Aquarium offers free admissions on most Wednesdays and Thursdays outside of the summer season, when visitation is highest.
The Chicago History Museum is free on February weekdays, and on a few other dates during the year. You can confirm these free days by calling the museums before your visit.
If you're headed to The Field Museum on a day when admission isn't free, seniors get a $3 discount on general admission tickets, and a $15 discount if you become a member ($70 instead of $85). You can see Sue, the famous T-Rex, as well as several other exhibits on everything from ancient Egypt to the Grainger Hall of Gems.
One spot that's always sure to be a bargain is the DePaul Art Museum, which is open Wednesday through Sundays. Admission is always free. The DePaul museum has strong collections focused on Chicago artists, North American photography, cotemporary and traditional West African objects and more. You can arrange for exhibition tours or visits to the collection study museum by calling or emailing the museum.
Our survey of Chicago benefits didn't turn up special senior prices at most of the area's theater companies. In some cases, all guests can find a better deal on weeknight shows.
Getting Around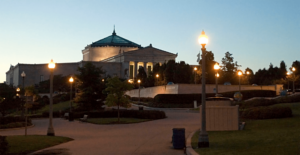 Senior discounts in Chicago are especially strong in the world of transportation. Riders 65 and older pay half the regular rate on Chicago Transit Authority buses and "L" trains.
You will need to apply for a Reduced Fare Permit, which can be done on the regional transit authority's website or by calling (312) 913-3110. Bring your permit with you when traveling to collect the reduced fare. Seniors who are enrolled in the Illinois Department on Aging's Benefit Access Program are eligible for free transit on certain fixed routs operated by the Chicago Transit Authority.
Chicago is also home to a groundbreaking program operated by Uber, the fast-growing company that helps people get rides on short notice. UberASSIST gives drivers special training that ensures they can help riders who may need a hand getting in or out of vehicles. UberASSIST drivers also can accommodate folding wheelchairs, walkers and scooters.
These are just a few of the senior discounts in Chicago—and a few more reasons why living downtown is exceptional at every age!