Things to do around town this summer in Chicago, IL
The city of Chicago comes alive in the summer after Chicagoans wait all winter and most of the spring for warmer temperatures and sunnier days. By June, Chicago becomes a vibrant playground as it plays host to a myriad of free musical and cultural events. The residents at The Clare take full advantage of all that summertime in Chicago has to offer. Given The Clare's Gold Coast location, it should come as no surprise that some of the best summer events are within walking distance of the community.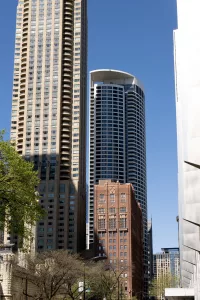 The Clare provides transportation for residents to and from local venues in the city year-round but in the summer months, outings are more plentiful. Whether it's to The Symphony Center, The Lyric Opera, or a production at one of Chicago's 250-plus theaters, it's a safe assumption the Clare Residents are enthusiastic about top-tier performances.
For years, Clare Residents have attended the Rush Hour Concerts held at Saint James Cathedral, a mere three blocks from The Clare. Rush Hour Concerts run June through August and play host to world-class chamber musicians. Not only are the concerts free to the public, but the Rush Hour Concert Series incorporates a pre-concert lecture, making it the perfect event for a summer evening.
Walk two blocks east from The Clare and you run into Chicago's Museum of Contemporary Art (MCA). The MCA hosts two weekly events in the summer that are well attended by Clare Residents. The Streeterville Organization of Active Residents (SOAR) Farmers Market begins in early each June and runs through the fall. Given the walkability from The Clare to the market, this is a favorite for residents craving fresh seasonal produce, locally grown flowers for their apartment, or just a leisurely stroll. Having the opportunity to support small businesses and buy local is something residents at The Clare always look forward to. In addition, the MCA hosts "Tuesdays on the Terrace", a concert series that runs from mid-June through August. Tuesdays on the Terrace has a fantastic line-up of world-renowned musicians. Historically, jazz music has been the primary focus for this series but in more recent years, the MCA has ventured out to include a more diverse pool of musicians from various genres of music.
Just northwest of The Clare is Washington Square Park. Washington Square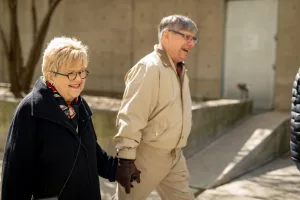 Park is Chicago's oldest existing small park and is registered as a historic landmark. This beautiful park is filled with walking paths, great landscaping, a playground, seating areas, a dog run, planting beds, and much more. In the summer months, The Washington Square Park Conservancy plans a full calendar of events that are offered free to Chicago residents. 2023's events include salsa in the park, barre fitness classes, doggie yoga, musical performances, and much more. Being a hop skip and a jump from The Clare makes it a popular destination for residents.
Looking for a unique lunch experience? Walking just south of the Gold Coast into the Loop on Fridays means you will run into Daley Plaza's Food Truck Fest. Local and small businesses have an opportunity to serve lunch and promote their business in this inventive summer event sponsored by the City of Chicago. Clare Residents who have attended Daley Plaza's Food Truck Fest rave about the diverse range of food and the unique experience of trying a new restaurant. An additional bonus, walking to Daley Plaza is a long walk that is filled with great shops to stop at along the way!
Last but certainly not least, Grant Park Music Festival at the Jay Pritzker Pavilion in Chicago's famed Millenium Park is a Clare Resident favorite and an event that is highly anticipated year round. The Grant Park Music Festival originated during the Great Depression and has been a much-loved Chicago tradition since. Each summer, the festival runs for ten weeks with a superb lineup of performances by the Grant Park Symphony Orchestra and the Grant Park Chorus and incorporates world-renowned guest performances and conductors. While many Clare Residents hold season tickets, this festival is free to the public and many enjoy a night on the lawn with a picnic. Because of its popularity, The Clare's bus transports residents to and from on Wednesday and Friday nights throughout the summer. A handful of residents take advantage of the fabulous summer weather and make the one-mile trek to and from Millenium Park from The Clare.
It would be a difficult feat to have a slow social calendar in the summer months in Chicago and because of The Clare's convenient location, residents have every chance to enjoy the season while attending events nearby that align with their cultural interests and hobbies.
Call (312) 313-2421 to learn more about how you can live in a retirement living community where your social life continues to be vibrant and active every day.