Top 10 Wineries Near Chicago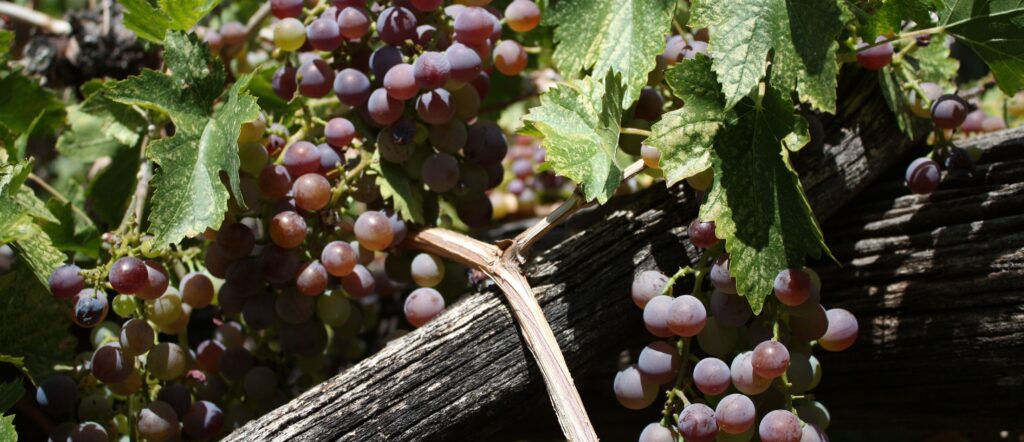 If you live in Chicago, you don't need to go all the way to Napa Valley to enjoy delicious wines. Find Illinois' impressive alternative to "wine country" right in your own backyard (or, at most, a few hours away). These ten wineries and vineyards stand out as the best places to find locally made wines that frequently top the awards lists. Spend a weekend exploring these outstanding wineries near Chicago and restock your wine collection with some truly exceptional wines.

1. Lynfred Winery
Visit the original tasting room in Roselle, Illinois, to see where Lynfred Winery produces and bottles all their wines. On top of rich wines, you can appreciate the architectural beauty of Lynfred Winery. Covered in seasonally shifting foliage, the tasting room provides a natural, scenic backdrop. About 45 minutes northwest of Chicago, the Lynfred Winery tasting room is the perfect distance for the occasional break from big-city living.
Want to turn your day trip into a weekend getaway? Reserve a room at the Lynfred Winery Bed and Breakfast. This romantic vino-themed stay includes two bottles of wine produced on-site, a fruit and cheese tray, a private tour of the grounds, and a custom breakfast made for you in the comfort of your room.
In addition to the flagship tasting room, you can taste Lynfred Winery wines at one of their sister tasting rooms located in Wheaton, Naperville, and Wheeling, Illinois.
2. Valentino Vineyards and Winery
The winemakers at Valentino Vineyards and Winery, located about 35 miles northwest of Chicago, produce twenty types of wine from twenty-five different grapevine varieties. Stop by for a tour to walk through the vineyards and taste their award-winning wines.
For a more in-depth look at the wines and to learn more about the winemaking process, call in advance and schedule a wine appreciation seminar with the staff at Valentino Vineyards and Winery.
3. Prairie State Winery
Founded by two schoolteachers in 1998, Prairie State Winery uses only Illinois-grown grapes to create their wines. Prairie State Winery produces and bottles 14 different wines at their location in downtown Genoa, Illinois, where you can sample them all. Tour the production room on the first Saturday of each month, or come in daily for wine tastings (and sometimes live music!). If the Genoa tasting room gets crowded, the second tasting room in Sycamore is less than 15 minutes down the road.
4. Acquaviva Winery
Acquaviva Winery has three separate sites, each with a designated function: a winery and tasting bar in Maple Park; a restaurant in Sycamore, Illinois; and a St. Charles tasting room/wine bar. Each site has unique features that justify a visit to all three.
The centerpiece of Acquaviva, the winery provides breathtaking views of the vines while you savor the delicious wines they produce. If you want a memorable meal, visit Ristorante di Acquaviva and sample authentic Italian fare. For smaller snack options to complement your wine tasting, the wine bar in St. Charles offers small plates. Acquaviva is also opening a bed and breakfast at the winery in Maple Park, allowing for an idyllic weekend retreat.
5. Fox Valley Winery
Visit Fox Valley Winery in Oswego, Illinois, and discover a vineyard that focuses on quality rather than quantity. These small-batch wines have won more than 100 Illinois and even international awards since 2000. Just west of Chicago, Fox Valley Winery offers daily wine tastings and events, including live music, wine classes, and fundraisers for local nonprofits. On weekends, visitors can dine on food pairings that change according to season and local availability. The winery is open year-round for tastings and holiday parties.
6. Glunz Family Winery & Cellars
Although the grapes are grown in California, the Glunz family has deep roots in Chicago that date back to 1879. They maintain a tasting room in Grayslake, Illinois, that is about an hour northwest of the city. The Glunz Family Winery & Cellars tasting room is open seven days a week for walk-in tastings of more than a dozen premium wines.
7. August Hill Winery
If you are just interested in tasting delicious, locally crafted wines, try the urban August Hill Winery tasting room in downtown Utica, Illinois. Open seven days a week, the modern tasting room has a shaded patio where visitors can enjoy sunny days. To get the full winery experience, you need to travel only 15 minutes down the road to the August Hill vineyards in rural Peru, Illinois.
The vineyards are available for private tours if booked in advance and occasionally host local events at the picturesque estates.
8. Illinois Sparkling Co.
For some of the best sparkling wines in the state, check out Illinois Sparkling Co. in North Utica, about an hour and a half from Chicago. Owned by the same people that run August Hill Winery, Illinois Sparkling Co. concentrates on crafting sparkling wines that rival world-famous champagnes. All of the fruit for this delectable sparkling wine is grown at a nearby vineyard in Peru, Illinois. They age their wines from nine months to five years before the bubbly beverage makes it to your glass. Stop in and try a glass of the Franken's brut, which won Best in Show at the Illinois State Fair Wine Competition.
9. Wild Blossom Meadery
It may be bending the rules slightly to add a meadery to the list of top wineries and vineyards near Chicago, but since Wild Blossom Meadery technically is a meadery and a winery, it makes the list. There's another reason, too: It is located right in the heart of Chicago! The tasting shop on S. Western Avenue stocks a variety of fresh, fruity meads and wines, such as the Green Apple Riesling and the Wild Berry Nectar. With a passion for the art of mead and wine cultivation, the staff at Wild Blossom Meadery is happy to impart their knowledge to curious visitors.
10. McEachran Homestead Winery
McEachran Homestead Winery grows nineteen varieties of grapes on their estate in Caledonia, Illinois. Get a taste of the country at McEachran Homestead Winery, just two hours northwest of Chicago. You can try all their locally produced wines during a full tasting and experience a guided tour of the vineyards, where the staff will teach you about the process of growing, pruning, and harvesting grapes. Call in advance if you're planning a weekend trip, as McEachran Homestead Winery is a popular destination for weddings and private events.
While Chicago has many options for entertainment, it takes a trip outside the city to immerse yourself fully in horticulture and, more specifically, vinification. Visit one of these top ten wineries and vineyards near Chicago to learn about the process of winemaking and sample the resulting wines. All of these vino-producing destinations are within a short drive of the bustling City of Chicago and will enchant you with their fresh air and impressive wines. Take a weekend tour of Illinois' wine country and savor some outstanding wines.