8 Reasons to Choose Assisted Living in Chicago
Assisted Living at The Terraces at The Clare, located in downtown Chicago's Gold Coast, provides every opportunity to continue and enhance the lifestyle you have grown accustomed to while residing in a community that can provide you with assistance when and where you need. The Clare's Assisted Living provides residents with a luxury apartment home; delicious and healthy dining, interdisciplinary services individualized to your needs, distinguished and friendly neighbors, and a location that places you near the best cultural venues Chicago can offer and one of the finest medical centers in the country.
Live Longer
Research indicates that individuals living in Assisted Living potentially live longer lives compared to those living in their own homes. Assisted Living at The Clare allows each resident to live with less stress, and have increased social interactions, all while having the opportunity to enhance all aspects of their health and wellness with access to 24/7 nursing oversight. Residents and families alike find greater peace of mind knowing that support is available if and when it is needed.
Socialize More
One of the best benefits of Assisted Living at The Terraces at The Clare is enhanced opportunities for socialization. Residents have the chance each day to interact and socialize with neighbors and friends thanks to a dedicated Life Enrichment Team that provides ample and diverse programming in and outside of the community seven days per week. The Terraces is brimming with clubs, events, lectures, outings and much more that will satisfy almost any interest you may have. From outings to Wrigley Field for a Cubs game to seeing a performance at a local theater to attending a lecture by one of Chicago's top film critics, your social life will be bustling.
Interdisciplinary Care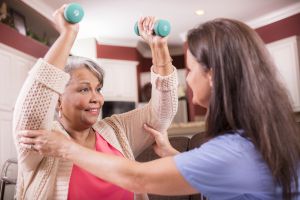 Residing in Assisted Living at The Terraces in Chicago means access to individualized care from an interdisciplinary team. Tailored care from nursing, dietary, therapy, fitness, social work and life enrichment teams is provided to every resident in Assisted Living with the goal of making your day-to-day easier. With members of an interdisciplinary team working together, the odds of your physical, mental and emotional needs being met increase drastically.
Care Customized to You
Assisted Living at The Terraces at The Clare means your care is not only individualized but it is organized around your wants and needs. Person-centered care is something that Assisted Living at The Clare provides to those who live here. A dedicated Assisted Living Manager is available to outline a specialized care plan and revise it as frequently as needed to adjust to changing needs and wants. To aid in providing the best possible service, Assisted Living employees at The Terraces at The Clare are trained in the Life Care Services Signature Program, Heartfelt Connections. Heartfelt Connections aims to further the personalized care provided in Assisted Living by empowering employees to provide person-centered care for those living with cognitive impairment.
Feel Safe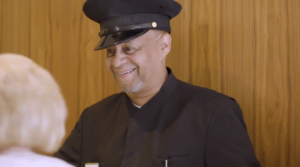 Security and safety for those living at The Clare is always top of mind. The lobby's front desk is staffed 24 hours a day, seven days a week by members of the Front Desk and Security departments and The Clare is secure with a key-fob system for building and elevator access, adding an extra layer of security to the community. Additionally, every member of the security team is an Illinois-certified Emergency Medical Technician (EMT).
Delicious & Healthy Dining
The dining venues in The Terraces at The Clare have chef-created, seasonal menus that perfectly blend healthy and delicious options for each meal of the day for those residing in Assisted Living. Special dietary needs or wants you may have are easily accommodated and options to have a standing order or to order from a well-curated a la carte menu are benefits to residing in Assisted Living at The Clare. The best news of all is never having to do the dishes!
Housekeeping Support
The Terraces at The Clare includes weekly housekeeping service and linen change, daily bed making, and laundry service in your monthly fee. These services allow Assisted Living residents to focus on health, wellness and socialization with peace of mind knowing they no longer have to bear the brunt of keeping up with mundane chores.
Premier Healthcare
The Terraces at The Clare put you within a half-mile of Northwestern Memorial Hospital, ranked #1 in Illinois, #1 in Chicago and #10 nationally by U.S. News & World Report. Residents residing in The Terraces at The Clare can rest easy knowing that The Clare employs Dr. Lee Lindquist, Chief of Geriatrics at Northwestern Medicine as the Medical Director. Inside the community offers on-site health services such as 24/7 access to nursing care, specialty physicians that see patients on-site, access to Northwestern Medicine labs services five days per week and much more.
The Terraces at The Clare allows those living in Assisted Living access to a personalized experience to fit their needs with the goal of maintaining maximal independence in a luxury setting. To find out more or to arrange a tour, reach out to The Terraces at The Clare for luxury Assisted Living in downtown Chicago!