Residents Pursue Creative Endeavors During Retirement at The Clare
From plays and poetry to books and paintings, residents continue to pursue creative endeavors and develop new passions during their retirement at The Clare.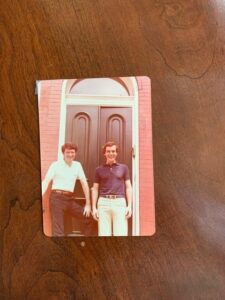 For resident Jack Jennings, inspiration for his play Girlie first struck in 1974, when he and his husband, Steve Molinari unearthed a series of letters at the home they purchased in Washington D.C. The letters dated back to the mid-1920s and depicted an affair between a married woman and her lover. It wasn't until he rediscovered the letters when he moved to The Clare that he felt compelled to convert the letters into a play.
Play writing was a brand-new practice for Jack, who spent his 50-year career as an expert in education policy for Congress and a think-tank in Washington, D.C. During that time, he became adept at writing non-fiction, so Girlie was his first foray into fiction and playwriting.
"I am glad that I didn't receive training as a playwright, because that would have restricted me from presenting this story as I thought it should," Jack says. "When you don't know the rules, you don't know when you violated one."
His efforts in crafting the play throughout 2021 culminated with a reading at The Clare, in which nine fellow residents participated. The performance was a great success, with attendees clamoring with pride over their neighbor's creation.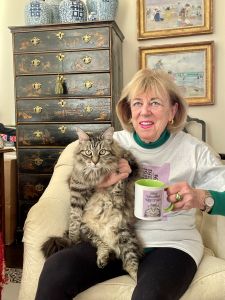 Meanwhile, resident Susie Kealy authored a children's book, titled Miss Woollie's Wardrobe. Inspired by a dream in which her cat's fur was removable, Susie wrote a story where Miss Woollie tries on the fur of different animals. After finding an illustrator who perfectly portrayed the vibrant images the story presents, Susie was determined to get the book published, which she did in 2021. She celebrated her achievement with a book signing at The Clare in December.
Another work released in 2021 is prisoner of the Light, a collection of poetry by late resident Carol Feiser Laque. Similarly, Carol conducted a poetry reading in April to share her art with others at The Clare.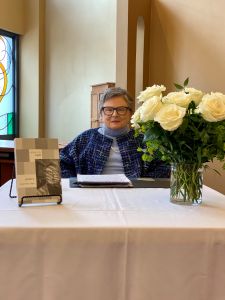 Major accomplishments aside, there is ample opportunity to creatively explore through programming in the community. Regular watercolor painting lessons are offered, and a resident-led open beading studio provides the space and tools necessary to design original jewelry on a monthly basis. What's more, The Gallery at The Clare presents four exhibitions per year, each filled with original resident paintings, designs, photographs, sculptures and more.
Of course, this is only a sampling of the projects produced and artistic prospects available at The Clare over the last year. And if 2021 is any indication, then the residents will most certainly continue to unleash their creativity in 2022 and beyond to enhance their retirement at The Clare.