Polish History in Chicago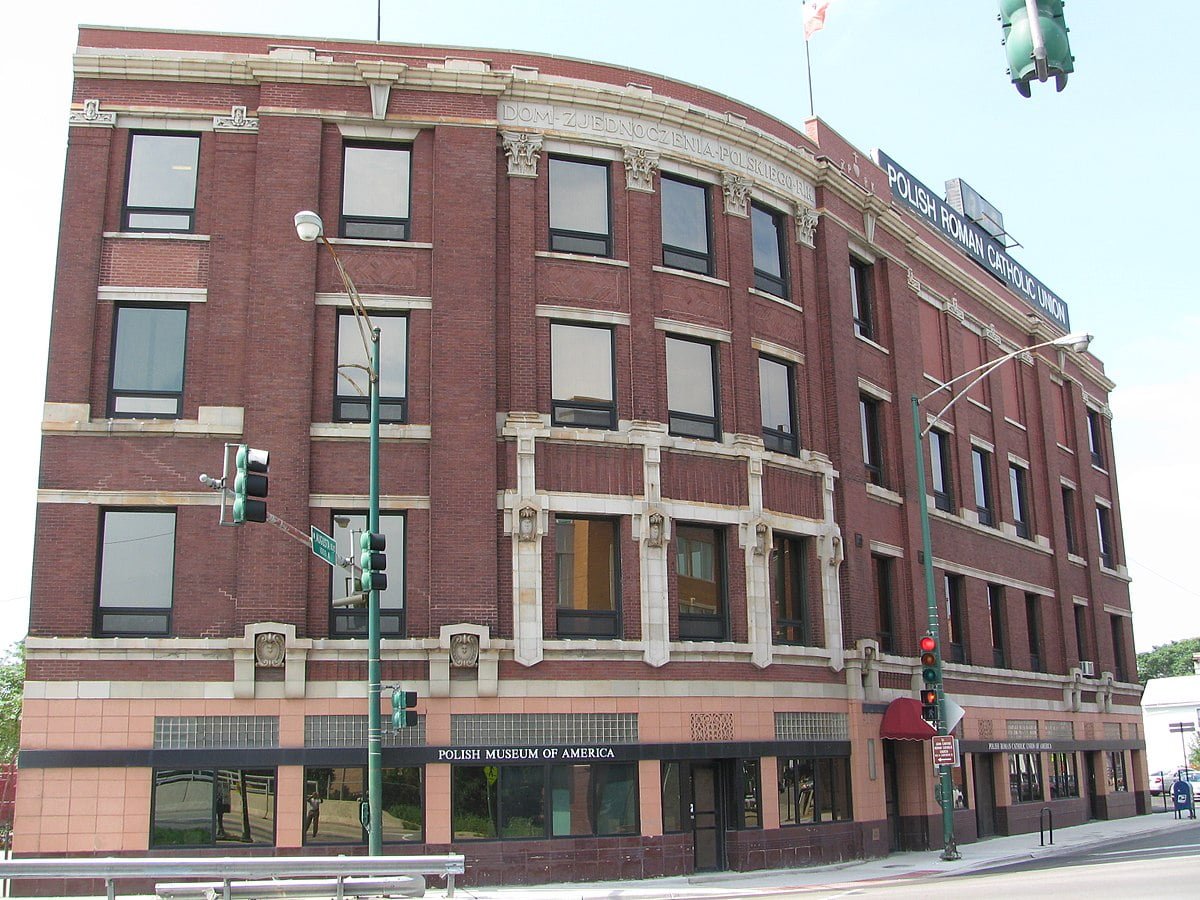 Travel around Chicago and you'll quickly find numerous Polish groceries, restaurants, and festivals. While New York and London both have a larger number of Poles, Chicago's population holds the highest percentage of Polish descendants in the United States – 7.3% in the 2000 census. Polish history and culture largely impact Chicago today. But why did so many Poles immigrate to Chicago?
1860 through WWII
Poles began immigrating to Chicago in 1837 when members of the failed November Uprising, led by Captain Joseph Napieralski, arrived. However, most historians agree the major immigration of Poles to Chicago didn't begin until the 1860's.
From 1860 to 1910, Chicago's population expanded rapidly—from 100,000 to over 2 million. Chicago's stockyards and steel mills provided work opportunities for the many immigrants who arrived in the United States during those years.
This expansion of Chicago coincided with a mass immigration of Poles. Much of Poland was oppressed by the Russian Empire, which didn't allow Poles to own property. Consequently, many Poles moved to the United States for new opportunities. As time passed, many new Polish immigrants had family and friends already in Chicago, making it an even more attractive place to start a new life.
The first Poles to arrive in Chicago settled mainly in a few districts: Trojcowo, Jozefowo, Niepokolanowo, Wojciechowo, and Nieustajacej Pomocy. Since many of these immigrants were Catholic, it's no surprize that these neighborhoods each centered around and are named after their local parishes.
The heart of the Polish community in Chicago is nicknamed "Polish Downtown" and is centered around the Polonia Triangle at Milwaukee Avenue, Ashland Avenue, and Division Street. Polish shops, the Polish Roman Catholic Union, and many Polish restaurants were located in Polish downtown.
As early immigrants had families and became financially successful, they, like many other Chicago immigrants, began moving to other districts. Though Polish downtown was still the heart of the Polish community, the community expanded to wealthier neighborhoods in the city—especially westward into Norwood Park, Portage Park, and Jefferson Park.
Post
—
WWII through the 1970's
During WWII, Poland was devastated by Nazi Germany. The country was overtaken by the Soviet Union and a full quarter of the population died during the war. Following the war, the Displaced Persons Act of 1948 allowed many Poles to immigrate to the United States. Though the United States offered few monetary incentives for Polish immigrants, many Poles already had family or friends living in Chicago, which was incentive enough for most. During this time, an estimated 450,000 Poles relocated to Chicago where they could reunite with familiar people and culture.
Successful Poles relocating for the "American dream" were not the only group involved in the 1960's exodus to the Chicago suburbs. The Kennedy Expressway, completed in the 1960's, cut through the core of Polish Downtown, displacing many people. As a result, many Poles relocated to the suburbs. Many suburbs of Chicago began as highly-industrial working-class communities, which appealed to less affluent Poles forced to move away from Downtown.
1980's Onward
The 1980's marked a third wave of Polish immigrants to Chicago. After martial law was imposed in Poland in 1981, many artists, professionals, and intellectuals emigrated to escape the turbulent politics. Because of Chicago's established Polish community, many of these Poles chose Chicago for their new home.
Today
An estimated 933,000 people of Polish ancestry lived in Illinois during the 2000 census. Of these, 23% lived in Chicago, 65% lived in the Chicago suburbs, and 12% lived elsewhere in the state. People of Polish heritage made up a full 7.3% of the Chicago population. Because of this large population of Polish Americans, Polish restaurants, shops, and festivals are a large part of Chicago culture today.
The Catholic ancestry of Poles still impacts the Archdiocese of Chicago: fifty-two of the churches offer Mass in Polish and over 100 of their priests speak Polish. Many of the Polish neighborhoods are still named after Catholic Cathedrals and these ornate Cathedrals, such as Hyacinth Basilica have made a lasting impression on the neighborhood architecture.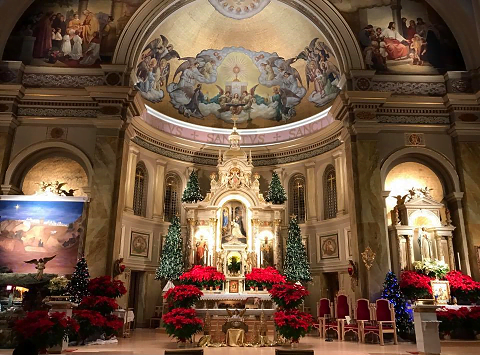 Polish descendants also have an impact on Chicago's media and arts. Many radio and television stations in Chicago still broadcast only in Polish. Events like the Polish Film Festival of America expose Chicagoans to new Polish films every year. In Polish Downtown you'll also find the Chopin Theatre. The Polish theatre, constructed in 1918, remains home to one of the most prestigious theatre troupes in Chicago.
The Chicago food scene also remains under Polish influence. Words like pierogi, latkes, and kielbasa are well known—and where to find the best Polish food is a hot topic for debate. A famous Chicagoan spin on the Polish kielbasa sausage is the "Maxwell Street" sausage—you may recognize it as Vienna Beef or a Chicago hot dog.
Many Chicagoans experience Polish food at the yearly "Taste of Polonia Festival" held Labor Day weekend in Jefferson Park, but there are plenty of authentic Polish restaurants that you can visit any day of the year.
Try Kurowski's Butcher Shop or Kasia's Deli for Kielbasa. If you're looking for Latkes, Smak-Tak has a loyal following. For pierogies, try local favorites Seven Lions, Pierogi Heaven, and Podhalanka. After lunch, don't forget to pick up classic Polish pastries from Old Warsaw.
The Polish Museum of America is a huge Polish history and culture museum situated in the heart of the old Polish Downtown that used to house the Polish Roman Catholic Union. The museum collects, preserves, and promotes artifacts and events of Polish history. For more information on the history of Polish culture in Chicago visit the museum or read the book Chicago's Polish Downtown by Victoria Granacki.
And while you're in Chicago, stop by and visit The Clare at Watertower Plaza.