Chicago has plenty of activities every day of the year, but don't let that keep you from exploring outside of the city! Get in the car or hop on the train to visit some incredible cities and parks nearby. To get started, read the five essential day trips that every Chicagoan should take.
By Train
Libertyville
1 hour by train or car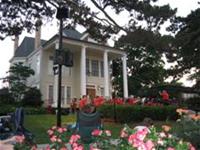 For a quick, family-friendly day trip, Libertyville is an excellent choice. Jump on the train for an hour and visit this suburb of Chicago. Watch a movie at the Liberty 1 & 2 Theatre, a theater downtown with an art deco vibe and inexpensive tickets. Then head to The Lambs Farm, a petting farm and bakery that employs people with developmental disabilities. If you're still hungry after the bakery, you can have dinner at Shakou, a sushi restaurant with fabulous reviews. If you're not a fan of sushi, try Firkin Gastropub, a gastropub with an impressive beer (and cheese) list. Once you've eaten, walk around downtown and visit the cute shops including clothing boutiques, a kitchen store, and several jewelers.   
Indiana Dunes National Lakeshore
1 hour 30 minutes by train or 1 hour by car

If you're wanting to experience nature on a day trip, Indiana Dunes National Lakeshore is the perfect choice. First, visit the National Lakeshore Visitor Center, to learn more about the National Park and what events are happening that day. If the weather is nice, you may just want to lounge on the beautiful beach. If you're feeling more adventurous, visit the two homesteads found within the park. Bailly Homestead was the site of the Bailly fur trading post, the only meeting place between Detroit and Chicago in 1822, when it was built. Or, visit the Chellberg farmhouse, the home of a Swedish immigrant family who lived here for three generations. Before you leave, hike the sand dunes, from which the park is named – don't forget to pack your sunscreen!
Milwaukee
1 hour 30 minutes by train or car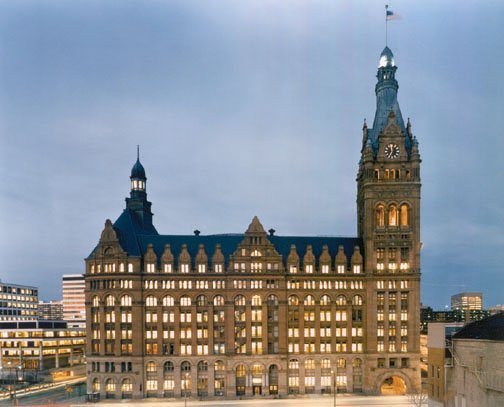 Milwaukee has plenty of activities for a day trip or a full weekend. If you're planning a day trip, you'll have to pick and choose a few of these activities. Start your day with some architecture at the Pabst Mansion, the 1892 home of the Pabst family which cost 32.7 million dollars in today's dollars! Two other beautiful buildings include St. Joan of Arc Chapel, which was moved from France to Milwaukee and Basilica of St. Josaphat, built in 1901. If you're looking for something more modern in style, visit the Frank Lloyd Wright American System-Built Homes. These homes were built with low-income families in mind in 1917. Or, drive around the historic home districts to see some incredible architecture. All this touring will likely work up an appetite, so visit the Public Market for a delicious lunch – there are so many types of food there that you're sure to find something you love. Once you've eaten, spend the afternoon at the Milwaukee Art Museum which, with over 25,000 pieces of art, is one of the largest in the country. Finish your day with dinner at Bryant's Cocktail Lounge, which has been open since 1938 and still has its early 20th-century charm.
By Car
Starved Rock State Park
1 hour 45 minutes

If you're looking for a day trip with a hike, Starved Rock is the place for you. The number one attraction at Starved Rock are the hiking trails. Fourteen of the 18 canyons have at least 1 waterfall, making Starved Rock a gorgeous place to hike. Or if you'd like to stay on the river, rent a raft, paddleboat, or canoe for a trip down the river. There are also plenty of options for fisherman and hunters. After you're done exploring outdoors, take a tour of the Hegeler Carus Mansion. It was built ahead of its time in 1874 with indoor plumbing, 13 foot ceilings, and an indoor gymnasium! End your day at one of the nearby wineries, or Duffy's Tavern, an Irish pub that comes highly recommended by the locals.
Racine, WI
1 hour 45 minutes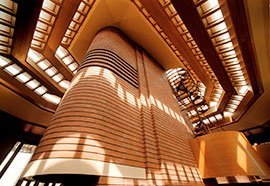 Racine is the perfect day trip opportunity for architecture lovers. The SC Johnson Headquarters and Johnson home, designed by Frank Lloyd Wright, are both available for tours. The 14,000 square foot home, named Wingspread, has a wonderful tour that includes a video featuring two of Johnson's children who grew up in the house. Also plan to tour the SC Johnson Headquarters building (you need a tour reservation to get inside), which most visitors say is the highlight of Racine. Next, visit the Wind Point Lighthouse park and beach for a swim or (on a few days of the year) climb the lighthouse to the top for gorgeous views of Lake Michigan. Before you return to Chicago, stop by O&H Danish Bakery for their famous Danish kringle, a flaky pastry with a variety of delicious fillings!